News
»
Go to news main
Truro Start off to a great start!
Posted by
stephanie Rogers
on December 21, 2022 in
News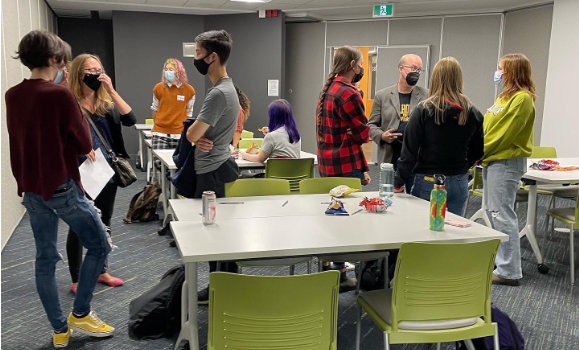 This year the Faculty of Agriculture welcomed 12 students from the Faculty of Science to the Truro campus as part of the Truro Start Program. 
Truro Start is part of the AC Expansion Initiative that will be welcoming additional Faculties to the Truro campus, which began this September with the Faculty of Science and will continue with the Faculty of Computer Science in 2023. 
This initiative is providing students the opportunity to join a small cohort with dedicated resources and support to build a strong foundation in their chosen field before transitioning into their second and final years in Halifax. 
The demographics of the current cohort consist of students from not only around the Truro area but also from across Canada including British Columbia, Alberta, New Brunswick, and Newfoundland. 
In the Fall semester, students took part in the first offering of the First-Year Interest Group Science (FIGS0201) course which focused on navigating their first year of university, exploring academic goals, and discovering common interests.  Students were also connected to the Halifax campus through guest speakers and events such as a trip to the Halifax campus in October.  As students move into the winter semester, preparing for their transition to Halifax in 2023 will be the focus of the FIGS0202 course beginning in January.  
For more information on Truro Start
As we wrap up 2022, I want to send out a sincere thank you to the entire Faculty of Agriculture for their enthusiasm, support, and guidance throughout the semester for the Truro Start program.  I hope you all have a wonderful holiday break and I will see you in 2023!
Ashley Coffin, Project Manager, Truro Start