News
»
Go to news main
Tree dedication celebrates 60 years of Science Atlantic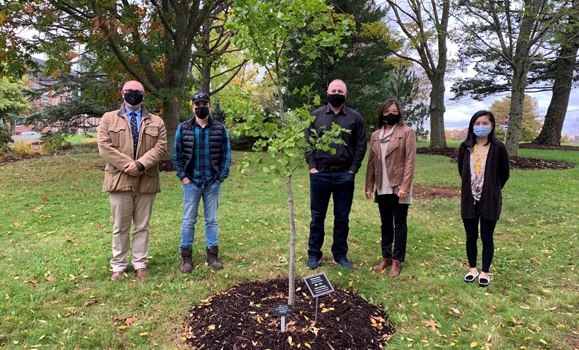 Friday October 15th, a Ginkgo Biloba tree on the Agricultural Campus was dedicated to the 60th anniversary of Science Atlantic.
Science Atlantic represents 18 post-secondary institutions from all four Atlantic provinces with a core mandate to make connections and provide opportunities for students, educators, and researchers. Science Atlantic also supports student development through experiential learning, field trips and competitions as well, as employment opportunities.

"The Faculty of Agriculture is proud to have been a member of Science Atlantic since 1969 when we joined as the former Nova Scotia Agricultural College – 52 of the organizations 60 years," said institutional representative Dean David Gray.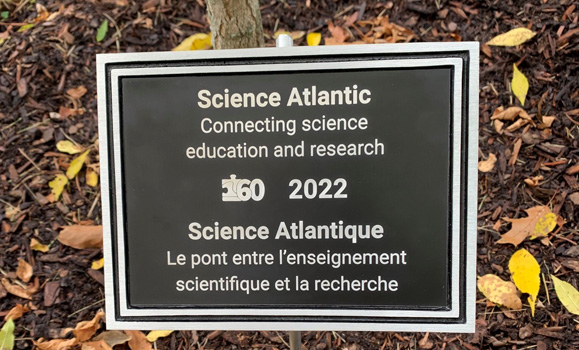 Other representatives include Mason MacDonald, Environment rep and former chemistry rep, Vasantha Rupasinghe as Nutrition and Foods committee rep, Gefu Wang Pruski as a biology rep, Stefanie Colombo as our aquaculture and Fisheries rep and Ryan Snitynski as new Chemistry rep.
The selection of a Ginkgo Biloba tree was special.  These trees are known as 'living fossils' as it is one of the oldest living tree species – at more than 250 million years old.
The tree can be seen close to the entrance of the Rock Garden  near College Road.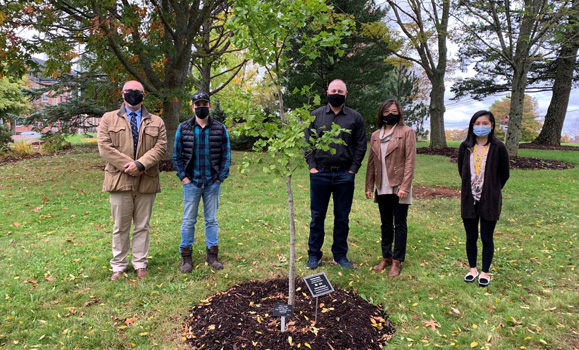 (L to R Dean David Gray, DASA rep Campbell Hart, Mason MacDonald, Environment rep, Gefu Wang-Pruski, Biology rep and DAGS rep Jing Yue)