News
»
Go to news main
Friend of the Faculty Award 2021 ‑ Heather van Vonderen
Posted by
stephanie rogers
on May 7, 2021 in
News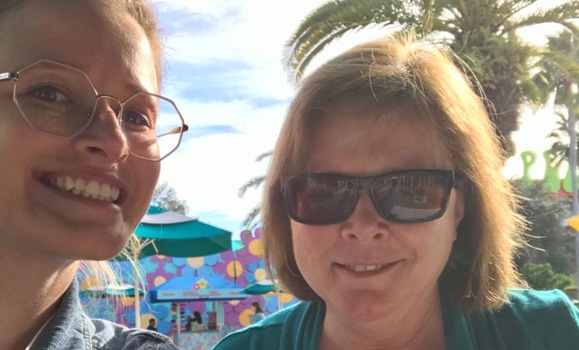 Many people can attest to the challenges of travelling and the logistics involved in any successful trip.  Add in international destinations, developing countries, students and a pandemic and you quickly realize the value of a great travel agent.
Heather van Vonderen of Carlson Wagonlit travel agency has been providing exceptional travel guidance and support to the Faculty of Agriculture for over 20 years.
"There are many special people to whom the Faculty of Agriculture is a regular benefactor," said Dean David Gray.  "These friends have been instrumental in furthering the aims of the Faculty and Dalhousie Agricultural Campus and Heather van Vonderen is a prime example."
Heather van Vonderen is the 2021 recipient of the Friend of the Faculty Award.
The award is meant to recognize those people or associations outside the university who have been instrumental in furthering the aims of the institution and is intended to honor a long-term relationship with, and support for, the Faculty and Campus.
"It is clear from the letters of nomination, both from staff and faculty, that Heather's dedication, professionalism, expertise and caring approach are greatly appreciated," explained Wayne Paquet, Manager, Academic Administration.
"Heather consistently goes 'above and beyond' while assisting faculty, staff and students with their domestic and international travel, helping plan complex, multi-country itineraries that require the navigation of airports, customs, immigration, safety issues, technology issues, communications issues and a myriad of other challenges," he added.
However, it was during emergency situations when Heather's knowledge, dogged determination, creative problem solving, and countless hours were most evident and helped resolve very challenging and stressful situations.
One nominee stated "On one occasion the Canadian Embassy in Ethiopia could not get one of our staff members back home from Ethiopia when her son had an emergency health situation. Heather got involved and had her flying out that same night."
On another occasion Heather provided outstanding response when a student was required to be flown from one Asian country to another to have an emergency surgery that saved her life.
The current pandemic has made it further evident how lucky the Faculty is to be working with Heather. With numerous cancelled flights to China, South Africa, India, Ethiopia, and Uganda, Heather managed to cancel everything, deliver refunds and process insurance claims on time.  This was all accomplished with the same pleasant and professional manner that Heather always displays.
"When I joined NSAC International in January 2001 I never would have believed that I would end up traveling the world," said Natalie Cole, Financial Manager, International Centre.  "As a nervous first-timer traveling to a developing country Heather made sure I was aware of all I needed to make my travel very smooth.  Her attention to detail was amazing and I felt her beside me throughout each airport.  Over the years the nervousness started to fade but only because I had Heather watching my back."
These are only some of the many contributions Heather has made over the past 20 years.  In recognition of her special place within the Dalhousie Faculty of Agriculture family she has been awarded the Friend of the Faculty Award for 2021.
Congratulations Heather!