News
»
Go to news main
Learning to do by doing ‑Apprenticeship program celebrates 10 years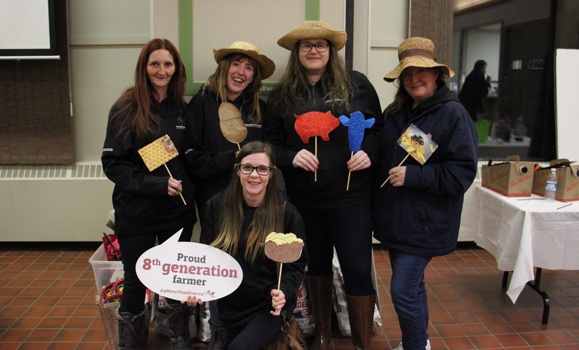 The PEI Department of Workforce and Advanced Learning along with the Dalhousie University Faculty of Agriculture are celebrating 10-years of an innovative partnership designed to highlight the important contribution of farm technicians to Canada's Agrifood system.
The PEI Farm Technician Apprenticeship Program is a 5400 hour, two-year registered apprenticeship program designed to address the demand for a skilled, sustainable agricultural workforce on Prince Edward Island. The first-of-its-kind in Canada, the program combines in-classroom learning, offered by Dalhousie University's Faculty of Agriculture, with hands-on instruction at farms across PEI.
"The agriculture sector in our province employs more than 4,000 workers in Prince Edward Island and leads the way in economic contribution," said Sonny Gallant, Minister of Workforce and Advanced Learning. "I am very pleased this program is celebrating 10 years of success. This partnership between government, industry and academia provides farm workers high quality training to ensure the skills of the agriculture workforce remain strong."
Developed in consultation with the PEI Agricultural Trade Advisory Committee, apprentices work throughout the year gaining skills on-farm with a farm mentor in addition to participating in five weeks of in-class training delivered by Extended Learning, Dalhousie Faculty of Agriculture.
"I have been involved in the Farm Technician Apprenticeship program since its inception. It is an excellent example of how Extended Learning extends the expertise of the Faculty of Agriculture into our communities in Atlantic Canada," said Tracy Kittilsen, Manager Extended Learning, Dalhousie Faculty of Agriculture.  "The Farm Tech program is an excellent model of adult education – meeting farm employees where they are and building on what they are learning in the workplace to develop their careers in agriculture. Participants who have completed the program and earned their Blue Seal Trade, have gone on to become leading employees in the PEI agricultural sector."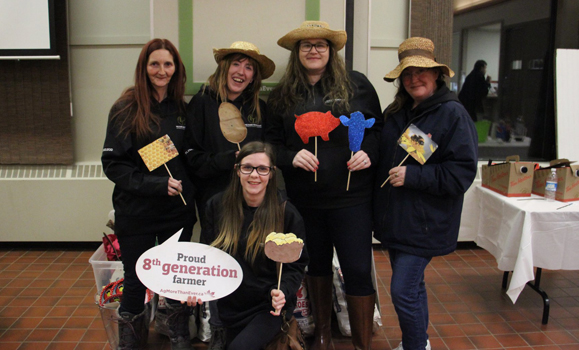 The program can be completed in three years, with 85 per cent of the program happening in the workplace. The in-class instruction, intended to support the skills learned on farm, covers such topics as farm maintenance, operation and maintenance of farm equipment, crop production, soil nutrient management, pesticide use, animal handling and care, as well as farm food safety and more.
"To learn to do by doing is an adage we have long adhered to at the Faculty of Agriculture with ALL our students," explained David Gray, Dean of the Faculty of Agriculture and Campus Principal Dalhousie Agricultural Campus "And as specialists in the field, the Faculty of Agriculture is the natural delivery partner for this type of program," he added. "We are very proud to be celebrating 10 successful years of partnership with the PEI Department of Workforce and Advanced Learning on the delivery of this program."
The PEI Agriculture Sector Council (PEIASC) has also played a crucial role in the program through their continued recruitment and support efforts. The PEIASC has been the industry voice for the program and their steadfast work has resulted in increasing class sizes and higher completion rates. They have been integral in setting up supplemental support for students such as GED and industry license testing.
The PEI Farm Technician Apprenticeship Program is open to any employee with 1000 hours of on-farm experience and currently working in the industry.  
The province of Prince Edward Island is leading the way in apprenticeship training and 24 apprentices have received their Blue Seals from the province of PEI.