News
»
Go to news main
Dal AC researcher brings expertise on unique soil mapping system to Atlantic Canada
Posted by
Stephanie Rogers
on January 26, 2018 in
News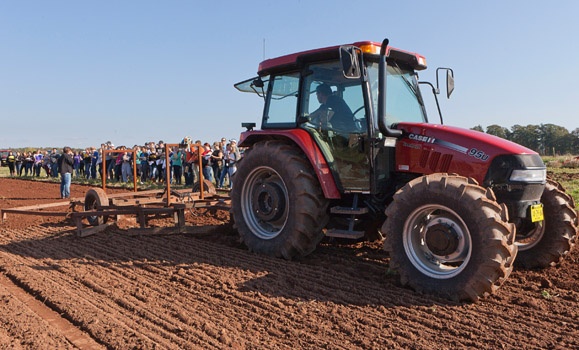 As a unique soil mapping system consistently gains popularity across Canada, a new researcher at Dalhousie University Faculty of Agriculture is thrilled to be able to bring his expertise on the subject to Atlantic Canada. With the ever-growing need to better understand the world's soil resources, the field of digital soil mapping (DSM) is rapidly increasing. Dr. Brandon Heung, an assistant professor in geospatial informatics, primarily focuses his research on digital soil mapping and is excited for the field to become more widely recognized across Canada.
"Although the field of digital soil mapping has been very active around the world over the last 25 years or so, it has really started to emerge in Canada over the last 10 years," Brandon explains. "I think that there are many opportunities to do digital soil mapping research in Canada and the upcoming years are going to be very exciting."
A soil map is a geographical representation of soil types and properties, such as textures, organic matter, and depths of horizons. There are a number of uses but soil maps are used largely by farmers, land users and policy makers. Digital soil mapping is essentially a method of creating soil maps using a number of computerized methods to better understand the characteristics and variability of soils. A combination of soil science, statistics and geographical information systems (GIS), a computer system that calculates data related to positions on the Earth's surface, is used to create DSM's. These precise calculations generate accurate DSM's that can be used for land evaluation, spatial planning, agricultural extension, environmental protection and much more.
"Maps of soil types and their attributes can be used for a whole host of different applications such as precision agriculture, forest resource inventory, carbon monitoring, soil assessments and so forth," Brandon explains.
Conventional methods of soil mapping saw soil scientists taking aerial photos of land and using a number of manual tools in the field to create a soil survey. Now, these time-consuming methods have been replaced with digital methods, making soil mapping much more time-efficient and accurate.
"DSM takes advantage of the advances in computing power, GIS software, statistics and the availability of digital datasets like satellite imagery, drone-acquired data, climate models and more," Brandon explains. "I honestly think that in the next five to seven years Canadians should start to see national soil mapping products. Those maps will be crucial inputs for hydrologic, climate and land-use models in the future."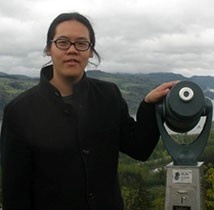 Born and raised in Vancouver, BC, Brandon began his academic journey at Simon Fraser University. He completed his B.Sc (Hons.) in 2011 and later received his PhD in April 2017. Since the completion of his PhD, Brandon has been working as a post-doctoral fellow with Natural Resources Canada at the Great Lakes Forestry Centre in Ontario.
Although now conducting his research at Dal AC, Brandon has many ongoing projects across the country under the broad theme "Digital Soil Mapping Across Scales." At the farm-scale, Brandon is involved with a precision agriculture project with the University of Saskatchewan. This project uses drone-acquired Light Detection and Ranging (LiDAR) data, a surveying method using pulsed laser lights to create 3D image maps.
Brandon also has ongoing projects in BC (Simon Fraser University and BC Ministry of Forests, Lands, and Natural Resource Operations) where he works with colleagues to develop and test various mapping approaches for provincial-scale mapping of soils. They recently completed maps of soil classes and organic carbon stocks and are hoping to transfer some of these methodologies to Atlantic Canada in the near future. Additionally, Brandon contributes to the forested sector through the Great Lakes Forestry Centre and Natural Resources Canada to develop DSM techniques for forestry activity inventories in Ontario. Finally, he works closely with the Canadian Digital Soil Mapping Working Group, a network of mappers from various federal and provincial agencies in partnership with researchers across a number of academic institutions, on a national-scale DSM initiative.
"Through my educational background, I've gained a real interest in the diverse landscape that Canada has to offer and having an appreciation for how the climate, geology, vegetation, and soil all interact together," Brandon says.
With his extensive knowledge and experience, Brandon looks to expand DSM within Atlantic Canada by beginning to refine all the soil surveys using DSM techniques. He also hopes to continue developing ways of producing DSM's for agricultural and forested landscapes. As for his new position at Dal AC, Brandon is excited to share his passion with students and faculty on campus.
"I really enjoy collaborating with others in developing projects and also having the academic freedom that allows me to pursue my own interests," Brandon says. "I am also very excited to have the opportunity to supervise graduate students and help guide them through their research projects."
It is also Brandon's hope that DSM will become even more popular among students, something that he hopes to help facilitate.
"I think that given the demand for people that know how to use GIS for DSM and other environmental modelling applications, I am looking forward to the opportunity of developing academics programs to that regard."