News
»
Go to news main
Meet the Aggies in your Neighbourhood ‑ Maddie Empey
Posted by
Stephanie Rogers
on August 11, 2017 in
News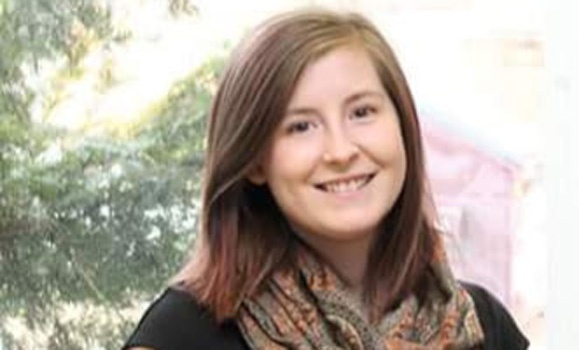 To help celebrate and welcome new students to campus, we are profiling some of our current students, faculty and staff that you may meet in your travels on your new path at the Faculty of Agriculture.
Meet Maddie Empey, a 2017 Orientation leader.
Program: Bioveterinary Science
Year of Study: 3rd
Where are you from: Grand Bay-Westfield, New Brunswick
Tell us more about your background (rural or urban?): From a small, rural town beside the port city of Saint John.
Extra-curricular on campus involvement (any clubs, societies, sports team, etc. that you have been a part of): I have been a part of the SAIL (Student Advancement in Leadership) program, this year's social coordinator of Pre-Vet Club, DalOUTT, WUSC (World University Service of Canada) Club, taken part of the Adopt a Cow Project and participated in College Royal.

Tell us more about your trip to Africa (day-to-day activities, favorite animals, etc): Oh no, I've been asked about my trip to Africa. I could talk forever about that, but I will try to keep it short. It was AMAZING. Through the Wildlife Ecology Course we visited two game reserves and a national park and had many hands-on lectures day to day, kept a daily journal and collected data for a research project. My favorite animal that I saw was a snake called a Puff Adder (You thought I was going to say elephant or something, right? Nope). It was a beautiful reptile with gorgeous markings and the one snake I really wanted to see while I was there. I'm very fortunate to have gone and would recommend the trip to anyone who loves adventures. There is tons to do in South Africa, the people are incredibly nice and welcoming and it is a beautiful country.

Anything you would like to add about the study abroad opportunities at AC: The AC has some great opportunities to study abroad and students should really take advantage of that. Travelling while studying gives the rare opportunity to become more than a tourist in a foreign place in a short time. You take part of the culture, learn things first hand and get to do more than the typical tourist attractions. I would recommend to every student who thinks they would enjoy studying abroad to do it because you will definitely grow from it. 
What do you love about the AC: I love how the AC is like a huge family. You know all of the teachers, counselors, students from different programs and even the Dean (I don't think there is a student that he hasn't talked to and became friends with).
Any academic advice for first year students: Try to find a balance between school work, club activities, family, friends and time for yourself. Being centered and feeling good mentally and physically will help you enormously to succeed in your courses. Of course, this is easier said then done (I definitely need work), so just always try your best. 
What are your academic or career plans for the future: At the moment I am looking into doing a master's in zoology, more specifically, doing a research project in herpetology (the study of amphibians and reptiles). Otherwise, I may pursue a career in pathology because I find it super interesting and mildly gross.
Favorite hotspot on campus: The library is my haven. They recently renovated it and it now has some really comfy chairs and nice, quiet study rooms. There are also areas for group work there and a microwave for late night study snacks!

Must visit place in Truro: Cooper's Cabin! If you're a nerd like me or like dogs, Cooper's is the place for you! Named after their friendly dog, Cooper, this comic book store has everything you could hope for. Everything related to comics, video and board games, vinyl, books, other cool stuff and a cute dog who loves cuddles (but Coop isn't up for grabs, I asked).
What does being an Aggie mean to you? To me, being an aggie means embracing diversity. At the AC, you meet people with different personalities, experiences, passions and who come from all over the world. I love meeting new people at the AC and learning from them, which is one of the reasons that I'm excited to meet some new aggies at Orientation!

What do first year students need to know about Orientation? First year students should know that they can completely be themselves at Orientation. O-week has a great atmosphere where you meet some pretty cool people who may become your best friends at the AC. 

What part of being an O-Leader are you most excited for? I am really excited to meet the new aggies!! And of course help carry all of their stuff into res.. But seriously, welcoming new aggies and making them feel at home would be a great start to the new semester. 
Anything else you would like to add? I hope everyone has fun during O-week and a great first year!