News
»
Go to news main
Well‑Traveled Oyster donated to the Agricultural Campus
Posted by
Stephanie Rogers
on March 20, 2017 in
News
Over 180 million years ago, an oyster lay concealed in the waters of South West England. Liostrea hisingeri remained buried throughout the Jurassic Period and was eventually found fossilized in the late 20th century.
It then traveled from England to Australia, where it remained until 1984, when former NSAC Principal and Class of 1958 alumnus Dr. Les Haley acquired it through a chance encounter while on sabbatical.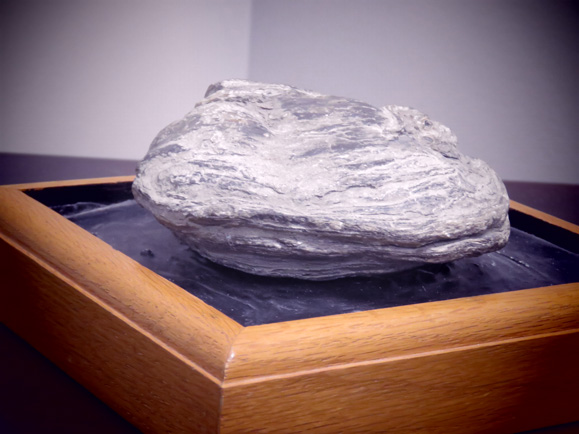 When the owner of the oyster discovered Dr. Haley's research of oysters, he offered him the fossil. Approximately 4" in diameter and 3" thick, the large bivalve returned to Nova Scotia with Dr. Haley and remained in his private collection until March 2017.
Dr. Haley has generously donated this unique fossil to the Agricultural Campus, where it will be displayed in his namesake building, the Haley Institute of Animal Science and Aquaculture.