News
»
Go to news main
Celebrating agriculture and the food that we love
Posted by
Stephanie Rogers
on February 16, 2017 in
News
As farmer's markets draw larger crowds and buyers of locally grown foods increase, it's still not bridging the gap between Canadians and the food we love. According to Statistics Canada, over 80 years ago more than 90 per cent of Canadians had a direct connection to agriculture. Today, that number is less than three per cent.
Today, February 16th, is Canada's first-ever Agriculture Day and is another opportunity for all of us to rebuild these connections and celebrate the food we love. The initiative is led by Agriculture More Than Ever, an industry-driven cause made up of hundreds of partners and agricultural advocates from across the country, all committed to improving perceptions, dispelling myths and creating positive dialogue about Canadian agriculture. The theme for Agriculture Day is 'Celebrating the Food that We Love' and will see the farming community, industry and beyond host events and conversations to raise awareness of agriculture in Canada.
Though Dalhousie University's Faculty of Agriculture celebrates food through many different initiatives, the Chef's Garden is a unique program. The Chef's Garden, located on the Agricultural Campus in Truro, is a student-led garden that provides fresh produce to campus. The garden just completed its fifth year and enables Dal AC to supply many different vegetables for on-campus dining and education.
"The Chef's Garden was started by one of our students, Meghan Summers, as a fourth-year project," explains Julie Fowler, Food Service Director for Chartwells, Dal AC's catering service. "The vision was to create a market garden on campus that could also act as a living classroom. In addition to supply both Truro and Halifax campus's with vegetables, it acts as an educational resource for students on campus."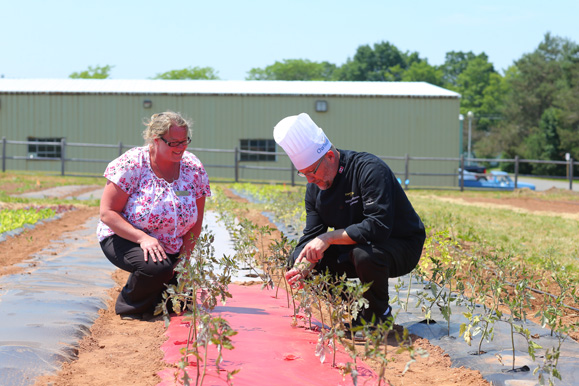 Julie Fowler and Chef Victor MacKinnon
The Chef's Garden is now 1.1 acres and grows a variety of vegetables, including broccoli, lettuce, radish, spinach, cauliflower, cucumber, green beans, wax beans, tomatoes, peppers, eggplant, melons, cabbage, onions, turnip, squash, parsnips, carrots and many more. The diverse crop is now protected by a fence and an irrigation system has been installed for easier care. The garden was created with organic principles and sustainability in mind. In its first season of production in 2011, the Chef's Garden supplied produce to Chartwells for 10 months of the year.
"Chartwells Foodservice at the Dalhousie Agricultural Campus has had the great opportunity to partake in the effectiveness of the Chef's Garden," Julie explains. "It has provided a local source of fresh produce for students and clients. In addition, the Chef's Garden has provided a more economical source of produce during the harvesting period as it has reduced the distance that food must travel before it becomes consumed, a major contribution toward sustainability. These positive impacts make the Chef's Garden an asset to this institution and to the students and community members it serves."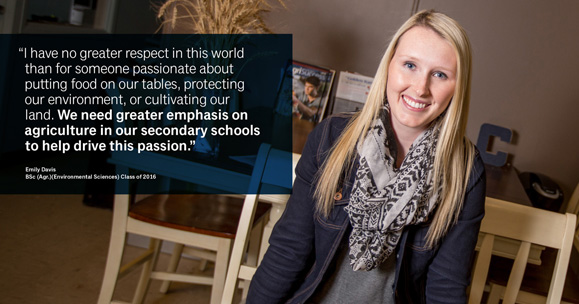 Now, not only does the Chef's Garden supply produce for the Ag Campus, Dalhousie's Halifax campus also receives fresh produce weekly during harvest season. Once the season slows, the Halifax campus receives produce on a bi-weekly basis.
"The Chef's Garden sends us a list of produce available and we order based on our menus," explains Angela Emmerson, Wellness and Sustainability Food Manager with Dalhousie University. "The list allows us to add new produce, such as bok choy and pak chor to stir fry stations and theme nights."
In 2016, the Chef's Garden provided close to 17,000 lbs of produce to the Halifax and Truro campuses. Of those 17,000 lbs, there were 29 different types of vegetables.
"In 2016, the Halifax campus alone acquired 5,400 lbs of produce from the Chef's Garden on the Truro campus," Angela explains. "This number has grown from 800 lbs in 2015- that's six times the amount in only one year!"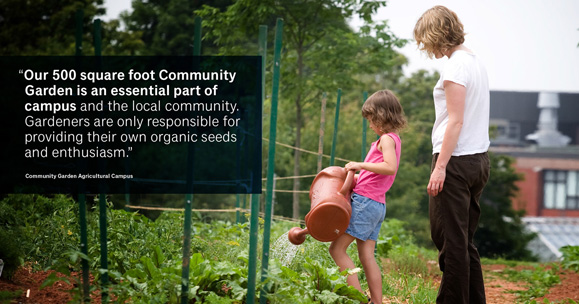 Not only is the Chef's Garden able to offer large quantities of produce to both campuses, the quality of the vegetables are incredible.  
"We are able to roast freshly picked peppers and intensify their already wonderful flavour," says Chef Michael Silvester, executive chef for Dalhousie's Halifax campus. "The freshly cut romaine lettuce has such intense flavour as well."
In addition to the Chef's Garden on the Truro campus, Dalhousie Food Services Halifax also offers a Farm to Table program. The program allows Dal to track their food purchasing and enables them to offer fresh, local produce, seasonal menus, sustainable seafood, local proteins and dairy, and fair trade coffee and tea. Angela explains that Dalhousie tracks annual food purchases by criteria such as local (within the Maritimes), community-based, and third-party certification.
"Across all commodities and all seasons, we purchase roughly 19 per cent in local food," she explains. "In-season purchases of local produce are more than 60 per cent."
To increase their local purchasing, Dalhousie Food Services in Halifax commits to only serving local apples, mushrooms and other root vegetables that are available year-round. They also cut their own local potatoes for french fries and cook from scratch as much as possible, making their own soups, sauces, casseroles and more.
"Each year we also visit our local farmers and invite them to our dining hall to meet our customers," Angela explains. "During these visits we learn from each other and discuss how we can maximize our partnerships."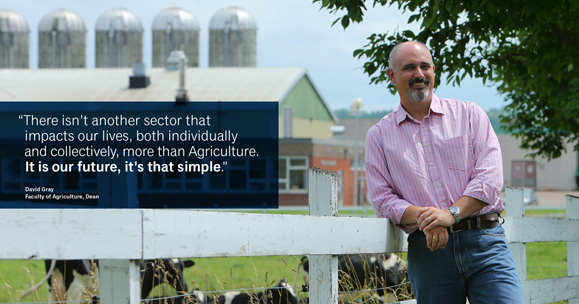 While both Dalhousie campuses have a number of sustainability programs in place, including waste management, recycling, reusing, diverting, and energy and water conservation, the Chef's Garden is truly unique. Starting as a small fourth-year project, it is now one of the major suppliers of fresh produce to two university campuses- an agricultural feat that is truly worth celebrating.
For more information on Canada's Agriculture Day, visit cdnagday.ca or follow the conversation on social media using #CdnAgDay.