Our students
Cultiv8 is fortunate enough to have a unique group of students interested in participating in the resource on campus. From various backgrounds, with different ideas and skills, our students are what inspire us to create competitions, host events, invite speakers and teach them about entrepreneurship. Here are a few Cultiv8 participants and what they've been a part of throughout Cultiv8. 
Mitesh Patel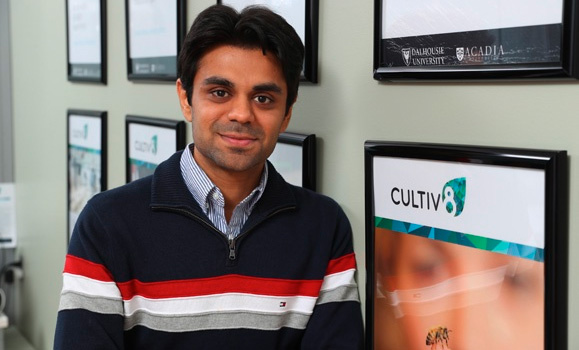 Moving halfway around the world from Gujarat, India, to Canada, Cultiv8 ambassador Mitesh Patel knew he wanted to follow in his father's footsteps and become an entrepreneur. His greatest challenge though was his fear of speaking English in front of an audience. Once he joined Cultiv8, the agricultural sandbox on the Truro campus, this fear quickly faded away.
"I can talk all day long in my native language, but English is a whole different animal," Mitesh smiles. "I landed in Canada with my mediocre English skills and was in the worst shape. Cultiv8 boosted my confidence and now I feel confident enough to deliver a presentation at any given time!"
"Every semester we participate in a Business Model Competition, Sprint Ag Competition, or Lean Canvas Competition at Acadia University and Dal-AC, for prize money up to $6,000!" Mitesh explains. "The pressure is enormous. We have to come up with a solution to a problem in an industry, create a business model supporting the solution, and deliver a three-minute presentation in front of judges and an audience."
Not only did it help Mitesh boost his confidence, Cultiv8 opened up new opportunities. Under the guidance of Jolene MacEachern, Cultiv8 Coordinator, he applied and was accepted to Phase One of the Nova Scotia Sandbox Innovation Bootcamp. The Innovation Bootcamp is aimed at current post-secondary students and recent alumni new to the innovation process. Forty seats are available to students, either individually or part of a team.  Through this program, Mitesh will participate in an immersive four-week program to learn an approach to innovation based largely on design thinking and lean start-up methodologies.
The first two weeks of the program are hosted at Acadia University where students will learn fundamental aspects of design thinking, lean canvas process, validating and testing ideas, and communication and presentation skills. In weeks three and four, Mitesh will return to Cultiv8 to apply concepts learned in the first two weeks to develop his idea. At the end of the fourth week, all teams will be brought together to present their ideas to bootcamp stakeholders and a panel of judges. Judges will evaluate the presentations and the most promising ideas will receive a financial investment from a pool of $15,000. Winning teams will also receive an invitation for direct entry to Project Incubation Bootcamp, a 12 week program designed to assist students to furthering their existing ideas.
"By leveraging state-of-the-art technology and the internet, I have a plan to work on one of the biggest problems and impediments to India's progress and other developing countries," Mitesh explains. "I read about government officials using their powers for illegitimate private gain, especially to the disadvantage of poor to average middle-class families. The newly elected government in India is supporting initiatives to expose such corrupt officials. I am very optimistic for my endeavours with this project and to start my entrepreneurial journey in Canada!"
Mitesh, who is studying Plant Science Technology at the Agricultural Campus, chose to pursue plant science while learning about his family business when he was in the seventh grade. The business was established by Mitesh's grandfather in 1982 with his sons, Mitesh's father and his two uncles. The company is a distributor of edible oil products of two companies, Adani Wilmar Ltd and Agro Tech Foods Ltd, in three cities of India (Nashik, Ahmedabad and Aurangabad).
"After my seventh grade, during summer vacation I was given the opportunity to join the family business," Mitesh says. "I was exposed to entrepreneurship step by step. I'm very passionate to become an entrepreneur like my dad and grandfather."
His goal to eventually return to India for work influenced his decision to study Plant Science Technology at Dal AC. While learning the ropes of the family business, he quickly learned that farming in India is always changing and evolving. Mitesh aimed to get ahead of the evolving industry and prepare himself for the future of farming in India.
"My Dad and I would often deliberate on what problems could become overwhelming for our business and for India by 2030 and 2050 and jot down potential solutions," Mitesh explains. "India's upcoming problem will be supplying food to 1.6 billion people by 2050. Indian farmers must learn and adapt to new technologies to farm, and I don't want to be left out of the race since farmers feel more and more pressure to produce more food per square foot of the land they own."
Mitesh's entrepreneurial potential recently earned him the Student Innovation Impact Award at Dal AC. This award is presented to a student who has demonstrated an innovative spirit by developing a concept or idea that has solved a problem for the agricultural industry, is known for their ability to provide good leadership, and works collaboratively with others on campus to move forward with innovative and sustainable ideas. It is his passion for supporting farmers in Canada, his tireless efforts to increase farm-gate profits and his determination to tap into a new market in India for locally grown blueberries that make Mitesh more than deserving of this award. He continues to use his entrepreneurial potential to create export opportunities for blueberry farmers in Nova Scotia, something that has been a challenge to the industry. In addition to this work, Mitesh always treats his team members with respect and encourages other to join Cultiv8.
Jeremy Stroud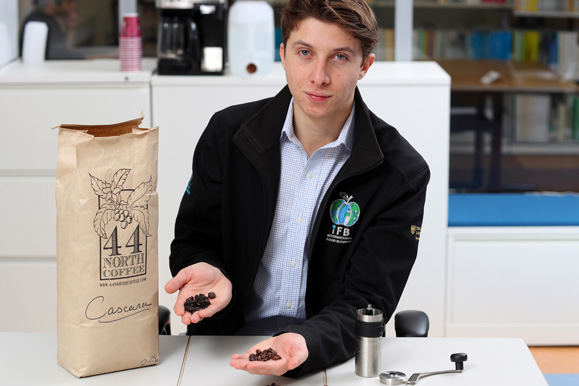 A passion for travel and agri-food has led Jeremy Stroud over 1,000 miles from his home in Toronto to the Faculty of Agriculture.
Growing up in downtown Toronto, Jeremy's knowledge of agriculture and food production was limited. He realized from a young age that he had a sincere interest in all things related to food. His mother, a teacher and nutritionist, introduced the family to whole foods, balanced nutrition and the importance of sustainability. Jeremy maintained his interest in the production of food throughout high school and in 2013, he decided to write his cumulative year-end project on food systems and the major players involved in making, moving and marketing what we eat. His project was just the beginning of his fascination for Agri-Food.
"I remember finding it amazing that food would just show up in our grocery stores packaged and ready to be eaten by us city-folk," Jeremy explains. "As I recall, most of my friends in high-school wanted to become a doctor, a lawyer, an engineer, or a banker. It took many peers and teachers by surprise when I told them that I was interested in pursuing this field."
On track to graduate in May 2018, Jeremy admits it was the International Food Business (IFB) program that drew him to the small town of Truro and the Agricultural Campus.
"A number of variables relating to the program were of interest," Jeremy explains. "I knew I wanted to combine academics with international experiences, so in that sense, travelling abroad and having the opportunity to live and study in the Netherlands was a determining factor. Another draw to the program was the ability to obtain two bachelor degrees and complete two work placements over the four years."
While Jeremy's love for agri-food is genuine, his true passion is travel. He has been fortunate to visit 37 countries over five continents thus far. Jeremy finds tremendous value in the experiences and friendships he's made during his travels. 
Despite spending his second year studying in the Netherlands, Jeremy has continued to be actively involved in campus life at Dal AC. He was recently elected president of the Dalhousie Agricultural Students Association (DASA)
As if travelling, studying and student politics isn't enough, Jeremy is actively involved with Cultiv8. Jeremy has competed at four entrepreneurial pitch competitions, placing in the top-3 each time and obtaining two first-place prizes.
"Cultiv8 has been an amazing program for me, allowing me to extend my education and to network" Jeremy says.
His Cultiv8 project looks at creating an iced tea beverage using Cascara and other natural ingredients such as honey and lemon.
"I had the chance to work in the coffee industry last year in the Netherlands as my European internship," Jeremy explains. "The first thing I learned is that the coffee bean we all know is not a bean at all; it is actually the seed of a fruit. The fruit around the coffee bean is known as Cascara and is often discarded by farmers as a perceived waste material."
Jeremy is working with a small team to create the beverage and hopes to bring the product to market once he graduates.
"Cascara is a far healthier alternative to most packaged beverage products on the market and the feedback we have received from customers and stakeholders alike has been promising," he explains. "I hope to research certain nutritional and reactive properties of Cascara over the course of my fourth year at Dal before attempting to commercialize."
Set to graduate in May 2018, Jeremy explains that his passions for travel and agri-food business will definitely be a part of his future.
"I'd like to travel for a few months after graduation," Jeremy says. "After that, I would relish the opportunity to work internationally in emerging markets and new frontiers. My background is oriented towards finance, investments and entrepreneurship and right now I feel drawn to a career in those areas."
Arin Douglas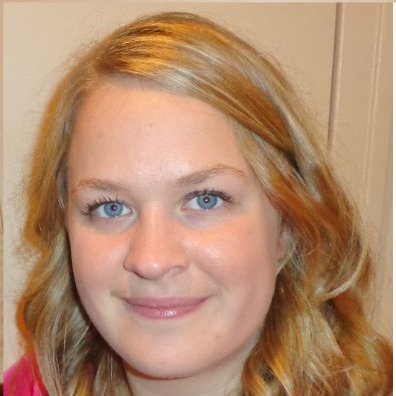 Third year International Food Business student Arin Douglas has always been interested in entrepreneurship. She knows that after completing her undergrad she'd like to work with entrepreneurs on a consulting or business development basis. Although she doesn't see herself as an entrepreneur, she loves the entrepreneurial concept and is eager to apply entrepreneurial concepts to life after school.

Cultiv8 has become a perfect resource for her to explore entrepreneurship and better her understanding of tools such as the business model canvas. Aside from attending weekly Cultiv8 Club sessions, Arin has also attended the SPRINT AG competition last fall, Startup Weekend and Foodcamp.

During these events, Arin worked with her peers on a joint business venture. At SPRING AG she teamed up with five other students on a community supported garden for the neglected land on Dalhousie Agriculture campus. Their solution was a system of growing fresh local vegetables to feed the community with members buying shares into the business to receive an amount of seasonal produce on a regular basis. This idea and pitch won Arin's team first place at the competition.

Another success of Arin's entrepreneurial journey was during Startup Weekend during which her team placed second. Agent Farm aimed to be a connection and distribution system joining restaurants to local producers.

"I really enjoy the atmosphere and the awesome learning environment and opportunities Cultiv8 has to offer," Arin says.
Holly Fisher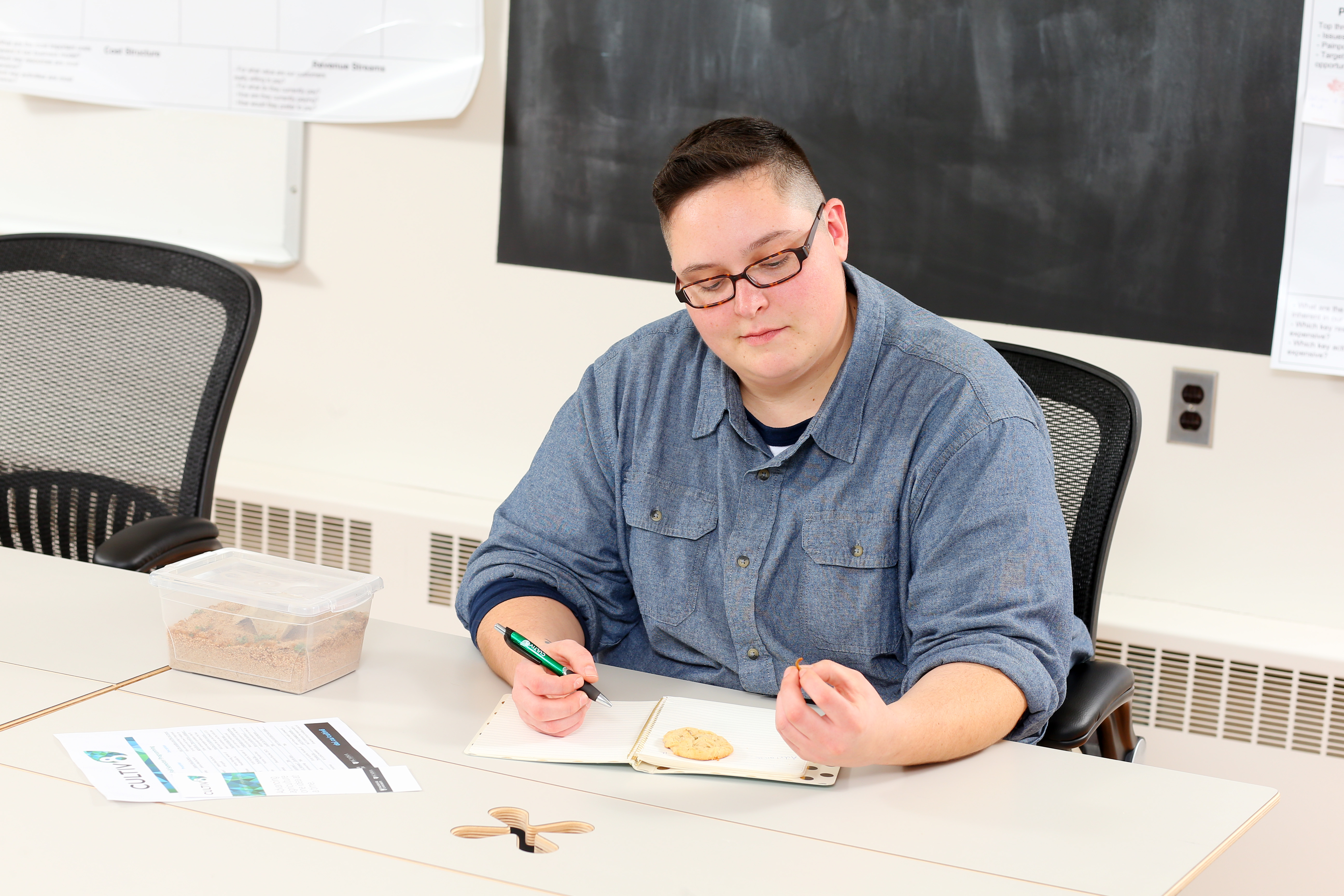 With an already existing interest in entrepreneurship, third year Animal Science student Holly Fisher heard about Cultiv8 and joined immediately.

Because of Cultiv8, Holly has been exposed to many new tools and networking opportunities to further her own unique business idea of a mealworm farm to produce a protein supplement. She explains there's only so much one can learn about business in a classroom. "At a certain point, they must look past the classroom to receive the necessary experience to succeed in entrepreneurship," she says.

She has attended weekly Cultiv8 Club meetings to better understand the business canvas model and learn how to pitch her ideas, attended external events in the agricultural community and participated in competitions such as SPRINT AG and Startup Weekend.

At SPRINT AG last December, Holly was a part of Soldier Feed who pitched to provide a poultry feed component through insect meal made from soldier fly larvae. She and two team members placed second in the competition.

With some of the same team members, Holly and her peers participated in Startup Weekend where they worked 50 hours on developing a business idea to be pitched at the end of the weekend. Her team's business was Fly Care Packages which used drones to deliver supplies to hikers and others participating in outdoor activities in the wilderness.

Although Fly Care Packages didn't place in the competition, Holly says, "Cultiv8 and its competitions bring value to our campus and the students have gained an incredible service over the past year."
Morgan McNeil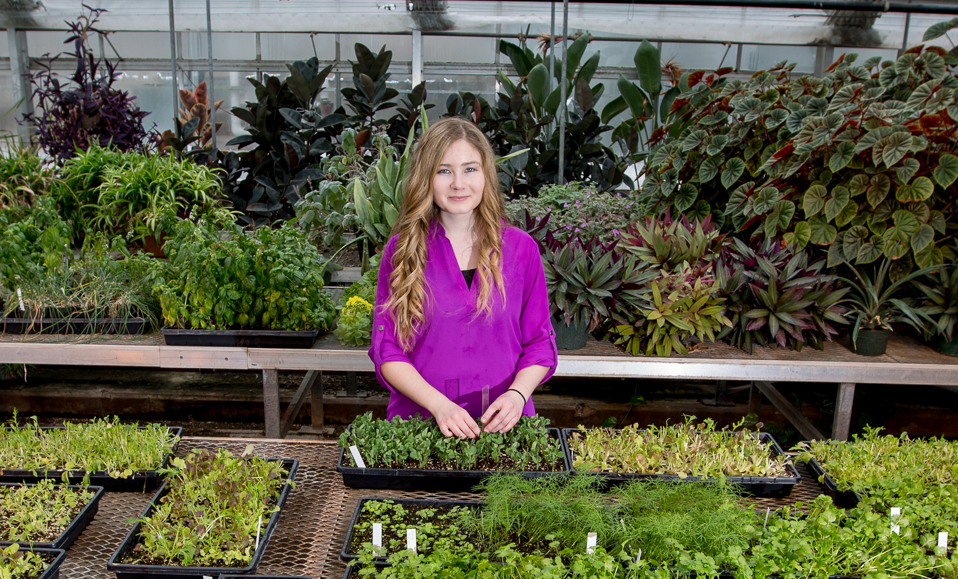 Fourth year Plant Science major Morgan McNeil is highly involved in campus clubs, including Cultiv8. With an entrepreneurial mother, Morgan grew up admiring her hard work and excellent reputation she built for herself in their community. Being involved in agriculture, Morgan can see herself marketing her own crops in the future so she thought Cultiv8 would be a fun organization to get involved in and learn everything that she can.
"Playing in the sandbox is a great way to figure out whether your idea will work for you and if it will be a success with little risk," Morgan says.
Last semester Morgan participated in the SPRINT AG competition. Her team pitched the hypothetical scenario of developing a Community Supported Agriculture initiative on campus to transform the current community garden into something more visually pleasing with the potential for an educational component.
"I think Cultiv8 is a fun club to bring people together with great ideas and encourages creative "outside the box" thinking!"