Making Standards

Making Standards Workshop 
Hosted by Technoscience and Regulation Research Unit in the Faculty of Medicine
Thursday January 21 – Friday January 22, 2016 
Where: Dalhousie Student Union Building
Standards are indispensable in the markets of science and society. They are critical in the regulation of safe and effective health technologies and central to the legitimization of evidence and expertise, creating both specificity and diversity across cultures. The ongoing processes of standardization add credibility, stability, legitimacy and ultimately trustworthiness to science, technology, and regulation. 
In this workshop, we will engage and disrupt the networks of actors that create the pragmatics of standards, bringing together scholars and policy makers whose work aims to better understand how resources, scientific knowledge, and actor interaction create, maintain, or undermine standards in order to improve standard making for our health and safety.
Click here for Articulating Standards Research
This workshop is funded by the Canadian Institutes of Health Research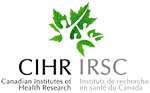 Speaker Bios
Kelly Bronson is currently the Acting Director of Science and Technology Studies at St. Thomas University. Kelly's past research has focused on ethnographic studies of biotechnological engagement and use. She has published on the topic of biotechnology and its governance in the Canadian Journal of Communication, Journal of Responsible Innovation and Science as Culture. She is currently developing a public engagement 'lab' whose first empirical project engages citizens, engineers and planners on the issue of alternative energy technologies in New Brunswick.
Craig Candler, PhD (UBC 2008) is an applied anthropologist based in Victoria, BC who has worked in the guts of environmental, regulatory, and indigenous rights processes in western Canada and elsewhere for the past 20 years. In 2009, Craig helped establish the Firelight Group Research Cooperative (www.thefirelightgroup.com) where he now practices and serves as a director. Much of his work focuses on indigenous knowledge and use studies and cultural and cumulative impact assessment. He has a keen interest in what it takes to conduct effective community-based research that is both respected and respectful and is very interested in parallels between how systems of environmental and health knowledge use or misuse standards in dealing with slippery, uncooperative, or unfamiliar entities and perspectives. 
Janet Childerhose is a Hecht-Levi Fellow at Johns Hopkins University in the Berman Institute of Bioethics. Her research explores adolescent experiences of bariatric surgery, and ethical issues emerging from clinical genomics research. Janet received her PhD in medical anthropology from McGill University, and her MA from the Institute for History and Philosophy of Science and Technology at the University of Toronto. She was a postdoctoral fellow at the University of Michigan in the Center for Bioethics and Social Sciences in Medicine (2013-2015), and trained in nursing research at The Research Institute of the McGill University Health Centre (2009-2013).
Regna Darnell is Distinguished University Professor of Anthropology and First Nations Studies at the University of Western Ontario. She is cross-appointed to Public Health and Ecosystem Health in the Schulich School of Medicine and Dentistry and has worked in partnership with Walpole Island First Nation documenting human health effects of industrial pollution since 2003. As General Editor of the Franz Boas Papers, she partners with the Kwakwaka'wakw and other First Nations in BC to devise protocols for digital knowledge sharing, protection of culturally sensitive materials and capacity building.
Alice Desclaux is a medical anthropologist working in the French Institut de Recherche pour le Développement based in Dakar, Senegal. She has done extensive work on the anthropology of HIV/AIDS in Africa and Asia, focusing on women and vulnerable populations including children. She also works on the anthropology of risk (particularly infectious and nosocomial risk), anthropology of medical research and of pharmaceuticals. Her latest publications are Anthropologie du médicament au Sud. La pharmaceuticalisation à ses marges (Desclaux A, Egrot M dirs), Paris, L'Harmattan, 2015, and Nouveaux enjeux éthiques autour du médicament en Afrique: Analyses en droit, anthropologie et santé publique (Badji M, Desclaux A dirs), Dakar, L'Harmattan Sénégal, 2015. Since 2014, she has been working on the anthropology of the Ebola outbreak in Senegal and Guinea at Conakry.
Katherine Fierlbeck is McCulloch Professor of Political Science, and is also cross-appointed with Community Health and Epidemiology, European Studies, and International Development Studies. She came to Dalhousie after completing her PhD at Cambridge University and a Killam postdoctoral fellow at the University of Alberta. She is a member of the European Union Centre of Excellence and the new MacEachen Institute of Public Policy. Specializing in Canadian and comparative health policy, her recent books include Health Care in Canada (UTP 2011); Canadian Health Care Federalism (MQUP 2013), and Comparative Health Care Federalism (Ashgate 2015). She is currently completing a Health System Profile of Nova Scotia for McGill-Queen's University Press. 
Elizabeth Fitting is an anthropologist and Associate Professor at Dalhousie University who works on food, migration, and agrarian politics in Latin America. She is the author of The Struggle for Maize: Campesinos, Workers, and Transgenic Corn in the Mexican Countryside (2011). Her recent publications include a chapter in Food Activism: Agency, Democracy and Economy (2014), and a chapter on the role of rural Mexicans in the neoliberal food system found in Latin@s' Presence in the Food Industry (2016). Her new work is on seed activism in Colombia in relation to questions about knowledge, property and labour.
William Gardner is a child psychologist and mental health services researcher. He studies children's mental health interventions, statistical methods, psychiatric measurement, and health system change. His work has been supported by the US NIMH, NIDA, RWJF, and AHRQ. He is a researcher at the Children's Hospital of Eastern Ontario (CHEO, Ottawa, ON) where he is the CHEO RI and University of Ottawa Chair in Child and Adolescent Psychiatry. He was previously Professor of pediatrics at Dalhousie University and also Professor of pediatrics, psychology, and psychiatry at The Ohio State University.
Janice Graham is a Professor in Medical Anthropology and Infectious Diseases, and former Canada Research Chair in Bioethics (2002-2012), in the Faculty of Medicine at Dalhousie University. Janice draws upon anthropology, technology assessment and bioethics to approach cultural, technical and moral issues in health. Working in the area of emerging biotherapeutics and vaccines in Canada, Europe and Africa, Janice studies safety, efficacy, and trust in the construction and legitimization of clinical research and regulatory practice. She has presented evidence to the Science Policy Directorate, Office of Legislative and Regulatory Modernization, Parliament of Canada, WHO, and UN on regulatory risks of industry capture to independent research, open data, and public health.  She is a member of the Scientific Advisory Group for the WHO Guinea Ebola vaccine trials that produced the first effective Ebola vaccine.
Zach Griffen is a PhD student in the sociology department at UCLA, where he studies the sociology of scientific knowledge and expertise, focusing on economics. He is especially interested in the social organization and political influence of economic knowledge, and his current research is a comparative study of educational and health economics. He examines how economists quantify and value the 'professional quality' of schoolteachers and physicians, as well as the extent to which economists influence social policy more broadly in the fields of education and medicine.
Ariane Hanemaayer is a Killam postdoctoral fellow in sociology and social anthropology at Dalhousie University. She completed her doctorate in sociology at the University of Alberta in 2014. She has been appointed Assistant Professor of sociology at Brandon University in Manitoba starting July 2016. Her research and publications have focused on classical sociological theory, public sociology, and the sociology of medicine. Her recent co-edited book The Public Sociology Debate (UBC Press, 2014) explores public engagement and ethical dilemmas in sociological research. Her current research project is a genealogical examination of evidence-based medicine and professional regulation in Canada.
Shawn Harmon is a former litigator who now specializes in medical law and ethics, health research regulation, and the governance of new and emerging technologies, particularly those implicating human health and biomedicine, and the convergence of technologies and how that might impact on the law and society. He has also researched in the area of disability and arts, and in the communication of science. Past projects have explored ethico-legal issues in medical practice, medical research, and biotech innovation, and the interaction of research and governance frameworks with commercial interests, and with bioethical values, and human rights. His interest in empirical methods and the operation of law in society has led to empirical projects in the UK and Latin America.
Christina Holmes (@AnthroCPH) is a research associate at TRRU (Technoscience and Regulation Research Unit) at Dalhousie University and an Adjunct Professor in Anthropology at St. Francis Xavier University. She is a co-investigator of TRRU's Articulating Standards project and is currently researching proteomics science as a case study of knowledge translation and standardization. Her previous research includes multi-sited ethnography in Canada and Colombia on genetically modified plants and the scientists that create them, as well as genetic testing for breast and ovarian cancer susceptibility. She is co-editor of Beyond Imported Magic: Essays on Science, Technology, and Society in Latin America, MIT Press.
Dean Jacobs is the Consultation Manager for Walpole Island First Nation (WIFN). He currently specializes in Impacts and Benefits Agreement negotiations. For the past 42 years he has been the driving force behind WIFN's internationally acclaimed community-based research program called Nin.Da.Waab.Jig. He is a member of the University of Windsor's Board of Governors and a member of the International Joint Commission's Great Lakes Water Quality Board. Dean is a former Chief of the WIFN and the founding Director of the Walpole Island Heritage Centre. He is the recipient of two eagle feathers and three honorary doctorate degrees.
Jane Jenkins received her PhD in the History and Philosophy of Science and Technology from the University of Toronto and is now Associate Professor in the Science and Technology Studies (STS) Program at St. Thomas University. Her research explores various aspects of the links between epidemic disease (in both human and non-human animals) and public health reform in early 20th century Canada.
Loes Knaapen is Assistant Professor in Sociology at the University of Ottawa. Working from within the domain of Science & Technology Studies, her primary research interests concern standardization and knowledge production in medicine, focusing on how the principles and politics of Evidence Based Medicine work out in practice. She obtained her PhD from McGill University, where she researched the production and international regulation of Evidence-Based standards for care. More recently, she examined the nature of public participation in the regulation of pharmaceuticals at the FDA in the USA.
Udo Krautwurst received a PhD in anthropology from the University of Connecticut, with a focus on settler societies and post-colonialism in southern Africa. Since moving to PEI, his focus has shifted to the anthropology of the biosciences. Previous research has considered basic research in neuroscience labs and the intersections of economic development, science, and education policies on the Island's only university. He is preparing to conduct ethnographic research on small bioscience startup companies on PEI to consider the academic, economic, and policy influences on the conduct and productivity of bioscientific knowledge in a province which aims to establish a strong bioscience industry as an engine of economic growth.
Robert Lorway is an Associate Professor of medical anthropology with extensive experience in conducting community-based HIV/STI research with key populations in Asia and Africa. Lorway has held a CIHR New Investigator Award in HIV/AIDS Health Services and Population Health Research (2009-2014). He was also PI and Team Leader on a Canadian HIV Vaccine Initiative (CHVI) research program, which explored the acceptability of sex workers and frontline health workers with respect to hypothetical HIV vaccines in China, India and Kenya. Currently he is the PI on a CIHR operating grant that helps local community health workers from the male sex worker community in Nairobi to develop nonintrusive, community-friendly HIV/STI surveillance systems.
Gerald McKinley specializes in the social determinants of Aboriginal health in Ontario utilizing community based and ethnographic research methodologies. Dr. McKinley is currently exploring the role of social change and adaptation in the development of health outcomes in Northwestern Ontario. His research focuses on the history of the region leading up to the current land use planning being undertaken to allow large scale mining operations in the region. Dr. McKinley has also partnered with researchers from CAN-BIND, Mnaamodzawin Health Centre, the Union of Ontario Indians and the Ontario Brain Institute to tackle youth suicide among the Aboriginal population in Ontario. 
L. Jane McMillan is the Canada Research Chair of Indigenous Peoples and Sustainable Communities and Associate Professor in the Department of Anthropology at St. Francis Xavier University. She is a cultural and legal anthropologist with a specialization in Indigenous law. Methodologically she engages in collaborative participatory action and community driven research. Jane has worked with Mi'kmaq communities for over 20 years, conducting ethnographic research, policy analysis and advocating for Aboriginal and treaty rights, community based justice, customary law, culturally aligned resource regulation, economic development, and self-governance. She is a member of the Mi'kmaq / Nova Scotia / Canada Tripartite Forum Justice Committee.
Ian Puppe PhD Anthropology (2015, Western University), is currently undertaking post-doctoral work with the Franz Boas Papers: Documentary Edition (a SSHRC Partnership Grant Project) as an Assistant Editor and Research Associate. His research has focused on the ethnography of Algonquin Provincial Park, the Ottawa Valley & Algonquin People. He is currently investigating the influence of Franz Boas on professional anthropology in North America through his students as well as the development of cultural relativism as an anthropological method. Ian employs experimental methods and evocative ethnography in studies that explore interactions between psychological, social, historical, and environmental concerns.  
Stefan Timmermans is Professor and Chair of the UCLA Department of Sociology as well as Professor at the Institute for Society and Genetics. His research draws from medical sociology and science studies and uses ethnographic and historical methods to address key issues in the for-profit US health care system. He has conducted research on medical technologies, health professions, death and dying, and population health. Timmermans is conducting an ethnographic study of the expansion of newborn screening. He is the medical sociology editor of the journal Social Science & Medicine.
Jim White is studying a PhD with the Programmable City project at National Institute for Regional and Spatial Analysis (NIRSA), Maynooth University, Ireland. His research addresses the development and dissemination of city standards, and their effects on urban politics. As Dublin City Council's representative to the City Standards Institute he hopes to offer smart city practitioners and civil servants in Dublin an overview of the strengths and weaknesses of the various standards they might adopt.
Brian Wynne is Professor of Science Studies at CSEC and at the ESRC Centre for Economic and Social Aspects of Genomics (CESAGen). His education includes MA (Natural Sciences, Cambridge 1968), PhD (Materials Science, Cambridge 1971), MPhil (Sociology of Science, Edinburgh 1977). His work has covered technology and risk assessment, public risk perceptions, and public understanding of science, focusing on the relations between expert and lay knowledge and policy decision-making. He was an Inaugural Member of the Management Board and Scientific Committee of the European Environment Agency, (EEA), (1994-2000) and a Special Adviser to the House of Lords Science and Technology Select Committee Inquiry into Science and Society, (March 2000). He is also a member of the London Royal Society's Committee on Science in Society.