Our Youth, Our Response
Building Capacity for Effective Policy and Programming Responses Across the Atlantic Region
Research Team
Community Advisory Committee
Youth Advisory Committee

---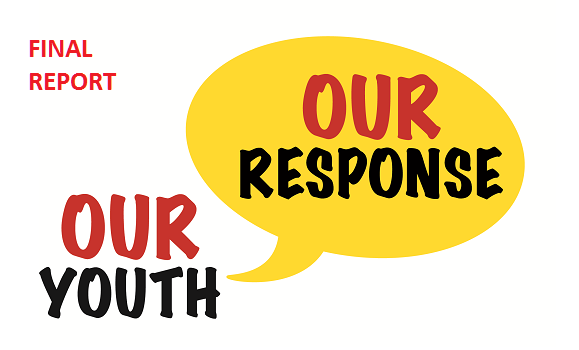 The OYOR Final Report is now available (as of December 1, 2014) for download and viewing.
It was launched on Monday, December 1, 2014 (World AIDS Day) at a lunch and learn at Dalhousie University. 
Findings from OYOR offer key recommendations for policy decision makers, health care practitioners, and HIV/Hep C prevention organizations.
---
Based on population health and determinants of health frameworks, this study explores the interconnectedness between primary and secondary HIV/HCV prevention policies aimed at youth and offers recommendations for augmenting our current policy and programmatic responses across the Atlantic region, with a particular focus on these issues for the health of Nova Scotian youth. This three-year project will begin with establishing an advisory committee, which will include a number of stakeholders, including community collaborators. The committee will provide guidance on all aspects of the project, including knowledge dissemination.
During Year 1 of the study, a critical review and analysis of the relevant provincial prevention policy documents in Nova Scotia, New Brunswick, Prince Edward Island, and Newfoundland and Labrador will take place. In Year 2, stakeholders with knowledge in the areas of HIV/HCV policy, including policy analysts, government-decision makers, health/social service providers and youth, will be recruited to participate in in-depth interviews regarding existing HIV/HCV policies and to identify potential gaps in prevention policies related to youth. In addition, focus groups will take place in Nova Scotia with a sample of policy decision makers in Year 2.
Year 3 will focus on conducting data analysis and working with our advisory committee and community collaborators to explore any gaps found in policies and programs for HIV/HCV prevention among youth. These data will be used to advance our knowledge of the HIV/HCV prevention needs of youth and to determine novel, effective policy and programmatic HIV/HCV prevention strategies, and improve the health of Nova Scotians.
Funded by the Nova Scotia Health Research Foundation for $147, 833 (September 2010 - March 2015)