Mobilizing Information, Preventing Infection
Jacqueline Gahagan (PI), Michelle Proctor-Simms, Margaret Dykeman, Carla Densmore, Anik Dube, Greg Harris, Lois Jackson, Michael Liddell, Jo-Ann MacDonald, Cindy MacIssac, and Zack Marshall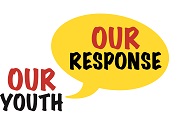 The overarching purpose of this CIHR Planning and Dissemination Grant is to mobilize and disseminate the key findings of the three-year study Our Youth, Our Response (OYOR) aimed at informing the next generation of youth-oriented HIV/HCV prevention policies and programs. While the OYOR research team has identified opportunities and strategies over the course of the study to connect with key stakeholders, there is an urgent need to disseminate the final year data to strengthen evidence-based, youth-oriented HIV and HCV prevention policy and programmatic responses throughout Atlantic Canada. As such, the key findings will be made available and accessible to a wide variety of HIV/HCV prevention stakeholders. 
Specifically, we will:
Support the translation of the key OYOR findings into sector-specific messages that will speak to the needs of youth and HIV/HCV prevention by engaging a diverse group of government, public health, community and research stakeholders in an interactive knowledge translation and exchange workshop; 
Initiate dissemination of the key messages by summarizing them into a series of policy briefs/fact sheets that will be shared with regional and national partners through HIV/HCV prevention and/or youth-service oriented networks; 
Promote national information dissemination and mobilization of sector-specific messages by two interactive webinars that will share the key messages with HIV/HCV stakeholders in other resource-constrained regions of Canada; and
Develop an intervention research focused funding proposal to create and evaluate effective HIV/HCV prevention interventions aimed at youth.
Funding provided by: Canadian Institutes of Health Research (CIHR) Planning and Dissemination Grant: Institute Community Support ($10,000.00) (February 2015 – January 2016)