Join Our Team
We currently seeking a...
Postdoctoral Fellow Position: Health Promotion Research and Improving Pathways to Health for Vulnerable Populations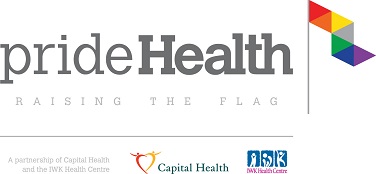 The GAHPS Unit and prideHealth (CDHA) are seeking a postdoctoral fellow for health promotion research aimed at improving pathways to health among vulnerable populations, in particular, LGBTQ populations in Nova Scotia.
This position is a full-time, one-year or two-year postdoctoral fellowship in the Gender and Health Promotion Studies Unit (situated in the Health Promotion Division within the School of Health and Human Performance) at Dalhousie University commencing tbd or as determined by the funding agency. The ideal candidate will be eligible for funding through CIHR or another health research funding source. The successful candidate must secure external funding to hold this position.
The primary responsibilities include conducting health promotion research among vulnerable populations, and in particular among gay, lesbian, bisexual, transgender, intersex and queer (GLBTIQ) populations in collaboration with prideHealth (in partnership with Capital Health and the IWK Health Centre). The successful candidate will be expected to maintain a vibrant program of funded health research in addressing the needs of vulnerable populations. We seek a candidate with specializations in health promotion and/or public health research and policy analysis as it relates to vulnerable populations, GLBTIQ health, health policy, and mitigating health inequalities, particularly among populations facing multiple, intersecting challenges in meeting their health needs.
Priority will be given to candidates with a background in a discipline related to health promotion, public health and/or social sciences. Candidates must have a completed PhD, an established record of independent, peer-reviewed research, and a strong commitment to interdisciplinary and innovative approaches in teaching and learning to address the health needs of vulnerable populations. Postdoctoral research and teaching experience will be considered an asset, and experience in both quantitative and qualitative research methods and policy analysis in the relation to the health professions is preferred. The successful candidate must have a strong record of peer-reviewed research in topics related to health promotion and vulnerable populations and GLBTIQ health issues, such as public health policy analysis, health equity research and access to health services.
The School of Health and Human Performance at Dalhousie University is part of the Faculty of Health Professions, whose mission is to enhance health and social well-being through entry-level and advanced professional learning opportunities, practice innovation, and leadership in research and scholarship. In addition to the School of Health and Human Performance, the Faculty includes the Schools of Physiotherapy, Occupational Therapy, Nursing, Health Administration, Communication Sciences and Disorders, and Social Work, the College of Pharmacy, the QEII/Dalhousie School of Health Sciences and the Clinical Vision Science Program. The School of Health and Human Performance offers programs leading to a BSc and MA degrees in Health Promotion, Kinesiology, Leisure Studies, Therapeutic Recreation and Recreation Management.
This position is subject to budgetary approval. The successful candidate should expect to live and work in Halifax, Nova Scotia for the duration of the fellowship.
Deadline: Letters of interest will be received until position is filled. Reminder: Candidate must apply independently for funding in coordination with the GAHPS Unit and prideHealth/CDHA.
For more information on this post-doctoral opportunity, please contact Dr. Jacqueline Gahagan, Director, Gender and Health Promotion Studies Unit, School of Health & Human Performance, Dalhousie University, Jacqueline.Gahagan@dal.ca.