About GAHPS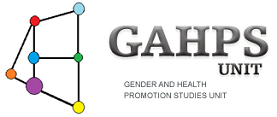 The Gender and Health Promotion Studies Unit is an applied research unit within the School of Health and Human Performance at Dalhousie University, led by Dr. Jacqueline Gahagan.
What do we do?
Here at the GAHPS Unit, we work across sectors to include researchers, policy makers, healthcare professionals, community members, and students in focusing on pathways to health, with an interest in gender. Our programme of research centers on addressing issues around health equity among marginalized populations; inclusive of sexual- and gender-minority populations. Our approaches/areas of interest include harm reduction and HIV/AIDS, STIs, HCV, blood-borne and community acquired infections, gender-based analyses of health policies and programs, and the health outcomes of LGBTQ and gender minoritized populations.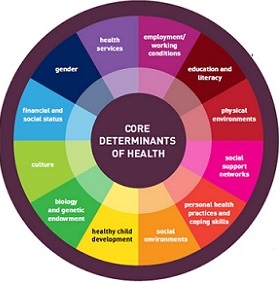 Mandate: 

Our aim is the production and translation of health knowledge for the purpose of improving health equity and health outcomes across the life course. Our unit employs community-engaged health promotion research, policy analysis, and knowledge translation at local, national and international levels. We do this by informing policy, programming and practice through health promotion research that considers the intersectional nature of the determinants of health.
Values:
Equity and Diversity: We value diversity and advocate for equity.
Engagement: We engage communities and work in partnership with them to improve their well-being. We engage students in preparing the next generation of researchers through providing opportunities and mentorship. 
Intersectionality: We take a holistic approach to health, recognizing that many factors act upon and influence the health of individuals and populations.
Accessibility: We facilitate the creation of tools and fact sheets for knowledge translation and communication.
Relevance: We believe research should be responsive to the needs of communities and have real-world application.