Communauto Atlantic
Share a car for when you need it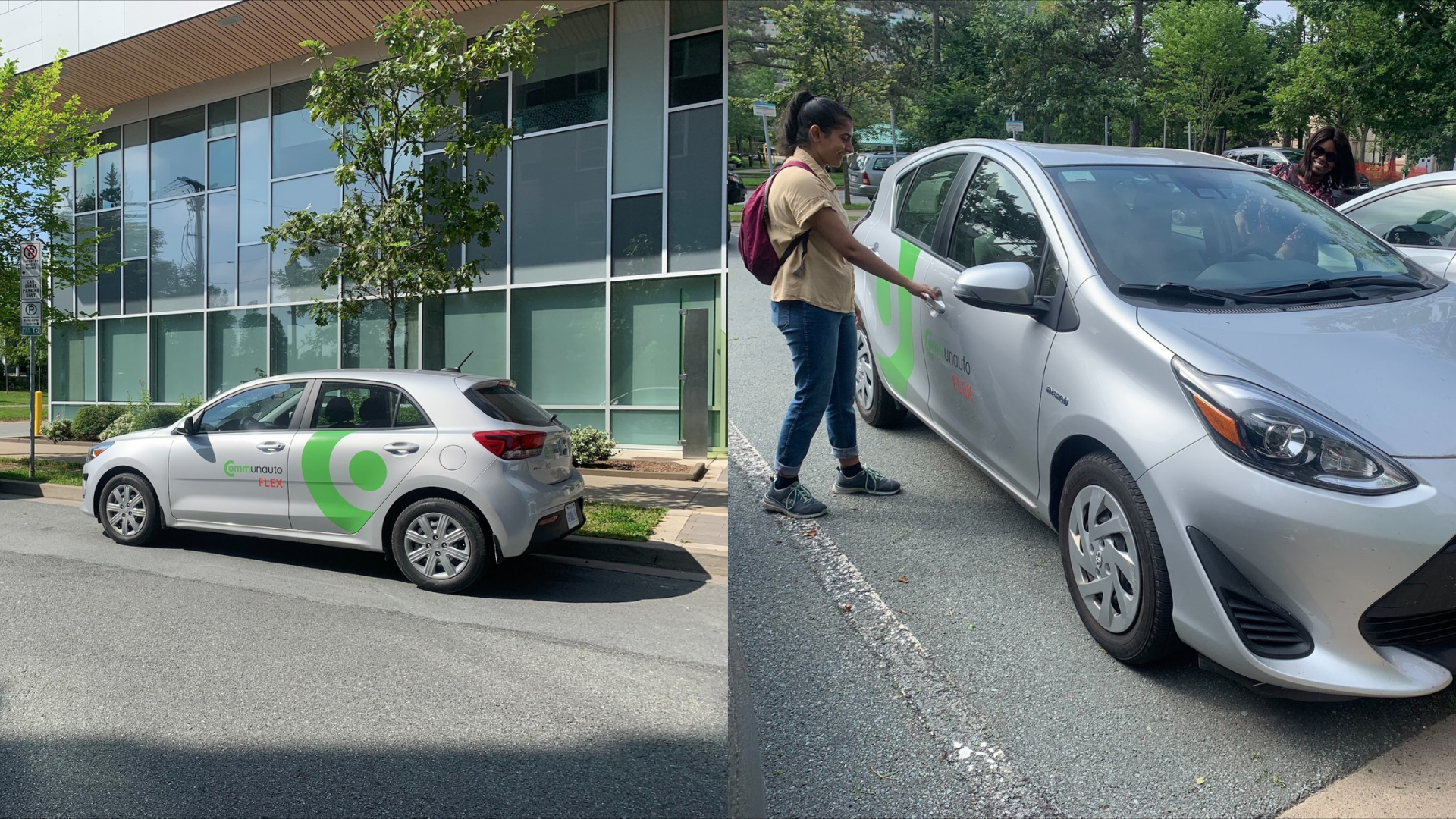 Dalhousie has signed a workplace agreement with Communauto Atlantic (formerly known as Carshare Atlantic). Communauto Atlantic provides access to cars that can be used for workplace travel and ride sharing to the Agricultural Campus or locations in Halifax.
Dalhousie departments and faculties can access all of Communauto Atlantic's fleet of cars around Halifax. Of this fleet, there are three cars on campus; one car is located on the Studley campus by the SUB, one is on the Carleton campus by the Dentistry Building, and one is on Sexton campus in front of Gerard Hall.
Car sharing supports sustainable transportation options for employees for their daily commute. There's no need to take your car for workplace travel if car-sharing services are a viable option.