Safe Cycling Tips
12 Tips for Safe Cycling
This short, fun video provides key tips to help you be safe while following Nova Scotia laws for cycling.
Please share and use this video freely. Special thanks to the Dal students and alumni appearing in the film, the Department of Health (Government of Nova Scotia) for co-funding this project, and to Journeyman Film Company.
Navigating the Armdale Roundabout
No matter where you enter the Armdale Roundabout, ride in the right most lane going to your destination. The map below shows these routes. Cycling in the right most lane will make you visible to other road users entering the roundabout. It may also be a good idea to "take the lane". Taking the lane means to place yourself in the middle of the lane that you are riding in. While this may slow vehicular traffic behind you, it also ensures that vehicles aren't dangerously passing you in the same lane as you.
If cycling through the Armdale Roundabout makes you uncomfortable, you do have the option to dismount and walk your bike in the crosswalks. Remember, it is illegal and dangerous to ride your bike through a crosswalk.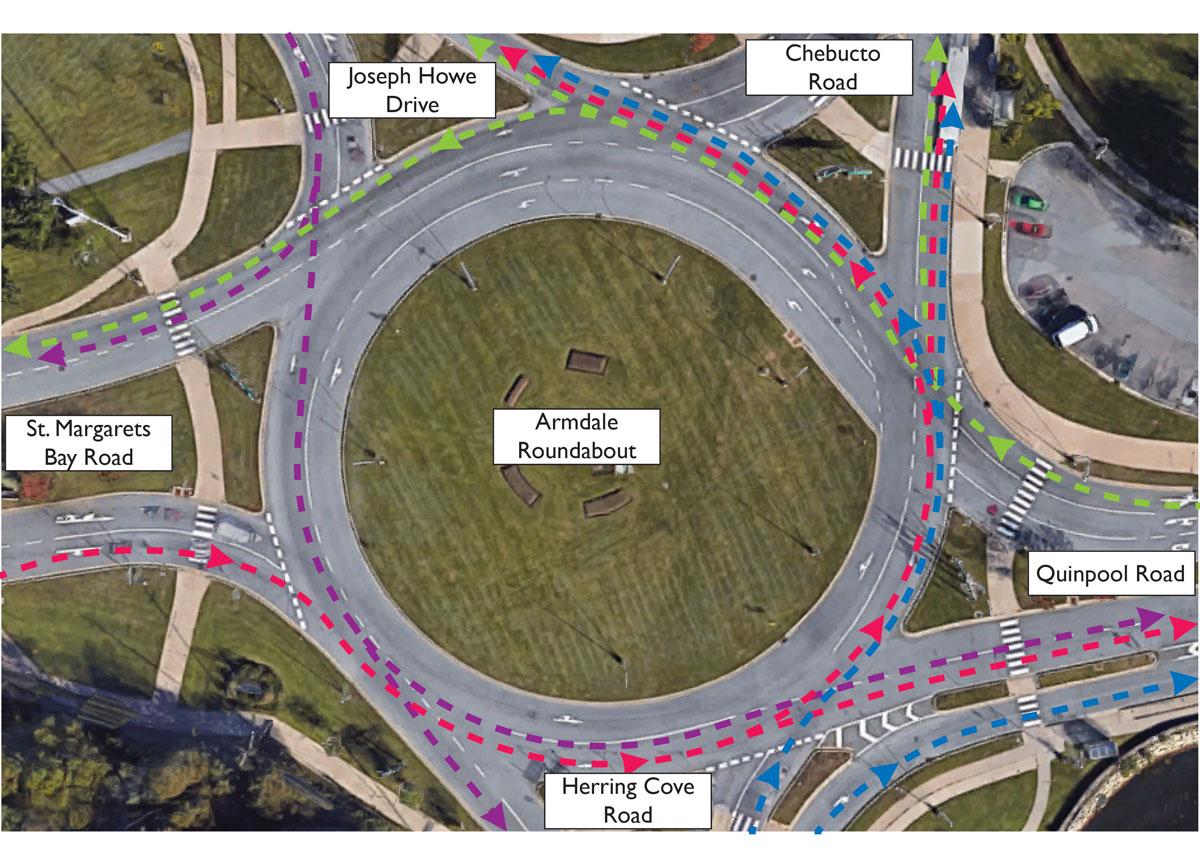 For more resources check out:
Check out your local cycle shops