Evacuating Persons with Disabilities

Research on evacuating persons with disabilities from an urban centre will be led by MacEachen Institute Scholarly Director Dr. Kevin Quigley and supported by MacEachen Institute Research Assistant Kaitlynne Lowe.
The goal of this project is to improve governance and practice of all phases of evacuation to ensure all access and functional needs for persons with disabilities are met. The project will examine social, economic, and environmental risks and pressures faced by the organizations involved.
Research objectives include:
Understand how information can best be relayed to persons with disabilities and what information will be most empowering to persons with disabilities. Assess how persons requiring evacuation assistance can best be identified, located, and supported during an evacuation. 
Use Halifax as a case study to understand how to prioritize people needing assistance and the optimal transportation routes to evacuate persons with disabilities. 
Identify the most suitable facilities to use as shelters during an evacuation that meet the access and functional needs of all shelter residents, including persons with disabilities. 
Identify the key considerations to support persons with disabilities effectively to transition back to their communities.
About the Researchers
 
Dr. Kevin Quigley
Kevin Quigley is the Scholarly Director of the MacEachen Institute for Public Policy and Governance at Dalhousie University.
He is a public administration scholar who specializes in risk governance and critical infrastructure, focusing in particular on public sector responses to rare and high impact events, such as pandemics, natural disasters, industrial failures and cyber and terrorist attacks.
Kaitlynne Lowe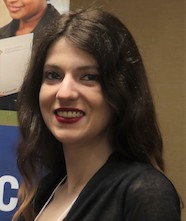 Kaitlynne Lowe is a graduate of the MPA program at Dalhousie (2019) and has worked as a research assistant at the MacEachen Institute since 2018.
Her recent research primarily focuses on how governments have responded to COVID-19, including how information is gathered and decisions are made. She has also recently published a report for ESDC on the impacts of emergency management policies and programs for persons with disabilities across Canada.

This project is funded in part by the Government of Canada's (Accessibility Standards Canada) and the Social Sciences and Humanities Research Council. 
"The opinions and interpretations in this publication are those of the author and do not necessarily reflect those of the Government of Canada."