Acting Scholarly Director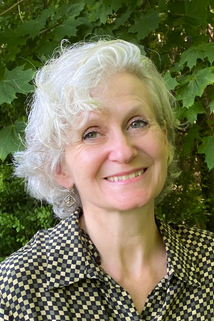 Constance MacIntosh is a Full Professor in the Schulich School of Law at Dalhousie. She served as the Viscount Bennett Professor of Law from 2018-2021, the Director of Dalhousie's Health Law Institute from 2011 to 2017 and as the leader of the Policing, Justice and Security domain for the Atlantic Metropolis Centre of Excellence in 2010-2011.
Much of Professor MacIntosh's work as a legal scholar has focused on identifying and making recommendations to overcome legal and policy barriers to realizing culturally relevant health equity. She was one of the first legal scholars to engage with Indigenous health inequities as generated and perpetuated by legal structures including jurisdictional, constitutional and governance divisions as well as the very manner by which unilaterally developed federal policy is used in lieu of binding legal frameworks. She was also one of the first legal scholars to engage with how law is implicated in the continuing failure to remedy water quality equity issues in First Nation communities.
Professor MacIntosh has also turned her attention to the intersection of law and policy with the health interests and status of refugee communities, would-be immigrants with disabilities, and temporary foreign workers, state-Aboriginal relationships, with a particular emphasis upon how jurisdictional, constitutional and political divisions have affected initiatives to improve the standard of health experienced by Indigenous peoples. 
A central focus in her work has been initiatives to address the continuing water quality issues experienced by many reserve communities. She has published on a wide range of issues regarding Indigenous health and law and policy, including biocontaminants and the challenges of addressing extra-jurisdictional based threats to health and culture, as well as the strengths of using relational theory to understand Indigenous health. 
Her work on the intersection on law and policy with the health of Indigenous peoples is featured in numerous peer reviewed publications and books, and leading health law and policy textbooks, and she is also the co-author of the leading Canadian textbooks on public law and on immigration and refugee law.
Professor MacIntosh has also worked closely with the Nova Scotia Department of Health and Wellness on multiple law and policy reform projects, and with Immigration, Refugee and Citizenship Canada on reforming Gender Guidelines, and other policies and served as an expert panel member with the Canadian Council of Academies as well as the Nova Scotian Independent Review of Hydraulic Fracturing. She has a long-standing relationship with the Immigrant Settlement Association of Nova Scotia where she oversees a pro bono legal information clinic.