Larry Hughes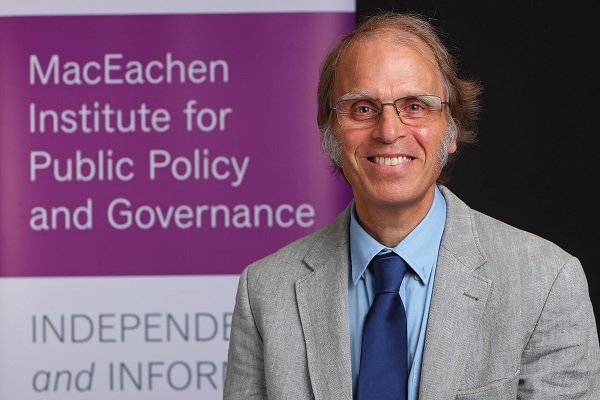 Dr. Larry Hughes is a professor at Dalhousie University where he teaches undergraduate Computer Engineering courses and an interdisciplinary graduate course in energy systems analysis. His research interests focus on the means by which a jurisdiction can identify, quantify, and mitigate the risks to the energy security of its energy system while transforming to a low-carbon economy.
He has written reports on electric vehicles for Nova Scotia Power and been an intervener at several UARB hearings on electricity rates and the Maritime Link.
Dr. Hughes has published in academic journals including Applied Energy, Energy, and Energy Policy, and the mainstream media, such as the Globe and Mail and Policy Options. He is often quoted in the media and his research has influenced energy policy in Nova Scotia. Dr. Hughes has a PhD in Computer Science from the University of Newcastle-upon-Tyne in the U.K.
In his own words
Why does policy matter?
Policy matters because it describes a plan or course of action for an entity to follow to meet or achieve certain goals. Ideally, both policy and the entity are able to adapt to changing circumstances.
For example, in an industrial or post-industrial society, energy policies govern the actions of an energy system so that it can provide customers with access to an uninterrupted, affordable supply of energy that is considered socially, politically, or environmentally acceptable.
What do you hope to accomplish during your time as a founding fellow?
For much of the 20th century, global economic growth has been coupled with emissions intensive energy-sources. In a time when emissions reduction has become critical, jurisdictions will need to develop policies that maintain economic wellbeing while decoupling their economies from these energy sources.
As a Founding Fellow, I intend to apply my background in systems and energy security to develop and analyze different policy scenarios that can assist jurisdictions in approaches to emissions decoupling.