News
HPI Research Scholars In the News

Spring 2017 sees significant recognition for Dr. Ingrid Waldron's ENRICH project
Dr. Ingrid Waldron, Associate Professor at the Dalhousie School of Nursing and Associate Research Scholar with the Healthy Populations Institute (HPI), has seen several significant milestones in her work this spring. Dr. Waldron was awarded a SSHRC Connection Grant, her Environmental Noxiousness, Racial Inequities & Community Health Project (ENRICH Project) launched a new provincial Environmental Bill of Rights, was featured as a case study at the National Collaborating Centre for the Determinants of Health and formed a new, non-governmental organization (NGO).
HPI Student Research Scholar Nicole Doria a Dalhousie Govenors' Award Winner

Nicole Doria (Health Promotion, master's)
A passionate advocate for research and community impact.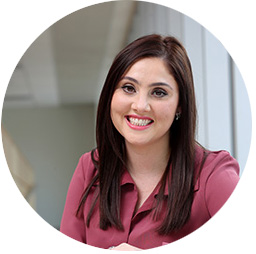 Dr Sheri Price receives 2017 Excellence in Nursing Award
Congratulations to HPI Research Scholar Sheri Price who has been selected to receive the College of Registered Nurses' 2017 Excellence in Nursing Research award.  Sheri was nominated by her peers and evaluated by an Awards Selection Committee.  The Award will be presented at the College's Annual Celebration of Nursing Awards Banquet on May 11.
Health Mythbuster Dr. Brad Meisner  

Health mythbusters is a regular column in which FHP researchers challenge widely held beliefs about health issues.  This month, Dr. Marie Earl and Dr. Brad Meisner tackle two common myths related to falls prevention.
Faculty of Health Profession Profiles Dr. Mohammad Hajizadeh
Name: Mohammad Hajizadeh
Title(s): Assistant Professor
Degrees: Ph.D. Economics, MSc Health Economics, BA Health Admin
FHP School: Health Administration
Years employed at Dal: 2 years (Started in July of 2014)
HPI welcomes Dr. Sara Kirk as Scientific Director
The Faculties of Health Professions, Dentistry and Medicine are pleased to announce that HPI Senior Research Scholar, Dr. Sara Kirk, has been appointed Scientific Director.
Dr. Kirk is a Professor of Health Promotion and Canada Research Chair in the School of Health and Human Performance with cross-appointments in Community Health and Epidemiology and at the IWK Health Centre. She is also a senior scientist with the Beatrice Hunter Cancer Research Institute. Originally from the UK, she moved to Canada in December 2006, and heads the Applied Research Collaborations for Health (ARCH) research group. Her research program uses a socio-ecological approach to better understand how we can create supportive environments for chronic disease prevention.
Dr. Kirk has been a Senior Research Scholar with the Healthy Populations Institute since 2014 and was previously a Research Associate with the Atlantic Health Promotion Research Centre (AHPRC). She will commence a two-year term as Scientific Director on August 1, 2016.
Mary McNally Named 2016 ADEA Enid A. Neidle Scholar-in-Residence
Congratulations to HPI Research Scholar, Dr. Mary McNally of the Faculty of Dentistry, who has been named the 2016 ADEA Enid A. Neidle scholar-in-residence. The scholar receives a stipend up to $15,000 to pursue a cumulative two to three-month fellowship at the ADEA Office in Washington, D.C. The scholar's institution continues to provide salary and fringe benefits for the duration of the experience. While in Washington, DC, the scholar will gain a distinct perspective on issues facing women faculty including promotion, advancement and tenure policies, entry and re-entry into the workforce, child care and elder care, women's health, work patterns, advanced education and research opportunities, and other gender-related issues.  
Dr. Lois Jackson receives Patricia Cleave Award for Outstanding Leadership

Dr. Lois Jackson has received the Patricia Cleave Award for Outstanding Leadership in recognition of her role in the transformation of the Atlantic Health Promtion Research Centre into the Healthy Populations Institute.