Life Sciences Research Institute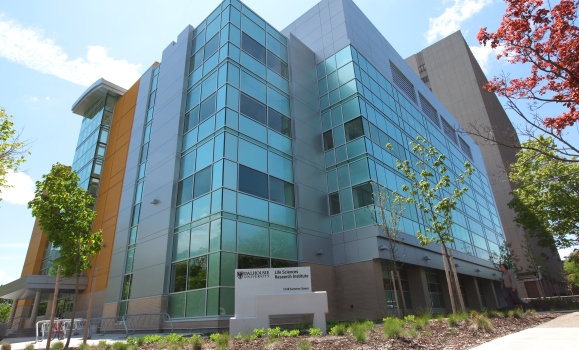 Space allows life sciences sector to flourish
The Life Sciences Research Institute (LSRI) is providing much needed research and incubator space for life sciences, one of the region's fastest growing sectors. The open-concept facility presents researchers with excellent opportunities for collaboration, which will, no doubt, prove to be powerful catalysts for new ideas, discoveries and inventions.
Collaboration is the key to innovation
The LSRI's lead tenant is the world-renowned Brain Repair Centre, which is dedicated to finding treatments, cures and prevention strategies for conditions such as Parkinson's disease, Alzheimer's disease and spinal cord injury. Other building occupants include Innovacorp, and Industry Liaison and Innovation.

A valuable contributor to the health of our community
Thanks in part to years of community effort, the Life Sciences Research Institute (LSRI) has been created to enable Atlantic Canada's life sciences sector to grow and thrive.
Ultimately, it is hoped that the research conducted in this building will benefit and improve the quality of health of Atlantic Canadians, as well as benefit the growth of the Atlantic Provinces by attracting new business, a highly skilled scientific workforce and new investment.
Strategic partnerships and generous support make it possible
Dalhousie has partnered with Capital Health and the IWK Health Centre to construct this five-storey, state-of-the-art building on the corner of University Avenue and Summer Street (site of the old Grade parking lot).
Funding and other financial support has been generously provided by:
Industry Canada
Province of Nova Scotia
Canada Foundation for Innovation
Atlantic Canada Opportunities Agency (ACOA)
Dalhousie Medical Research Foundation
Other generous private benefactors