World's Challenge Challenge

Congratulations to all 6 semi-final teams on their creativity, ingenuity and hard work. The Dalhousie World's Challenge Challenge (WCC) semi-finals were held on January 25, 2018.  It was an informative and thought-provoking evening. Thank you to Dr. Steve Mannell, Director, College of Sustainability, for again inviting us to run the semi-finals within a SUST class - a wonderful audience. 
We are pleased to announce the three interdisciplinary teams who are advancing to the Dalhousie Finals in March 2018:  
Algae for Carbon Capture
Eric Dunn (Biology)
Meredith Fraser (Marine Biology and Sustainability)
Brett Lindenfield (Biochemistry and Molecular Biology)
GenerationZero
Cassie Hayward (Political Science and Sustainability)
Katie MacLean (Biology and Sustainability)
Connor McKiggan (International Development and Sustainability)
Purewater Development Initiative 
Suiqi He (International Development Studies)
Yuan Pang (Chemical Engineering)
Liang Liang Yue (Civil Engineering)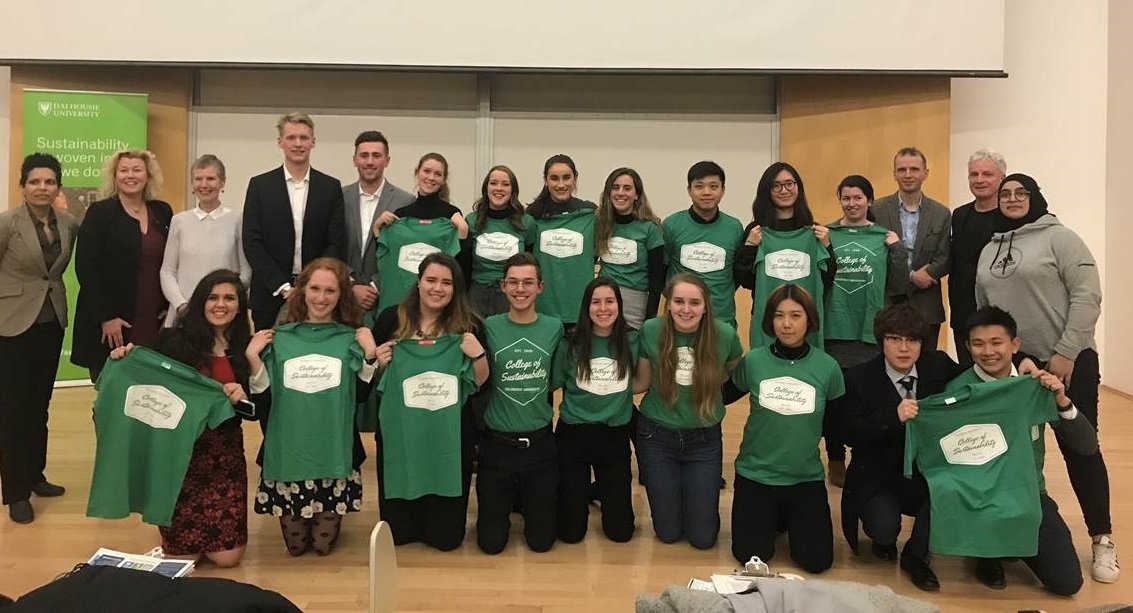 With special thanks to our distinguished judges (pictured above with semi-final teams) for this year's semi-final round:
Alice Aiken, Vice-President Research
Arig al Shaibah, Vice-Provost Student Affairs
Jure Gantar, Acting Dean, FASS
Masuma Khan, Vice-President Academic and External, DSU
As with the semi-final round, we have a distinguished panel of judges for the Dalhousie finals in March:  
Richard Florizone, President
Carolyn Watters, Provost, Vice-President Academic
Amina Abawajy, President of the Dalhousie Student Union 
The winning team from Dalhousie will proceed to the international finals at Western University this summer.