Student Life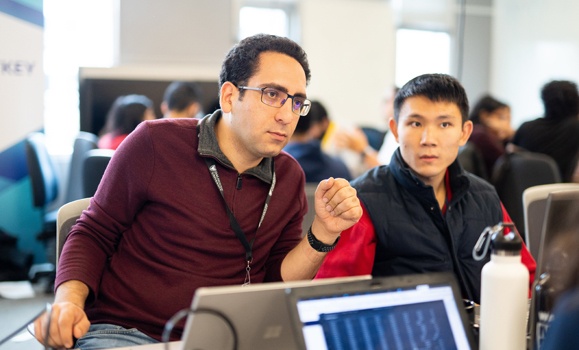 Co-hosted by several different Dal labs and sandbox spaces, Dalhousie took part in the International NASA Space Apps Challenge last month, bringing together students and alumni across disciplines to tackle out-of-this-world challenges. Read more.
Featured News

International students at Dal will soon have another avenue for honing their career-building skills and gaining valuable work experience through a new pilot program launching early next year.

Wednesday, October 30, 2019
Entering Dalhousie as a first-year law student this fall has allowed Sabre Lee to pursue her passion for law while further deepening ties to her ancestral homeland in Mi'kma'ki — a connection that has helped pave the way for her personal success.

As she adapts to life as a first-year student at Dalhousie, rising star Zamani Millar is doing so on the heels of her most successful year yet as a vocalist and musician.