Student Life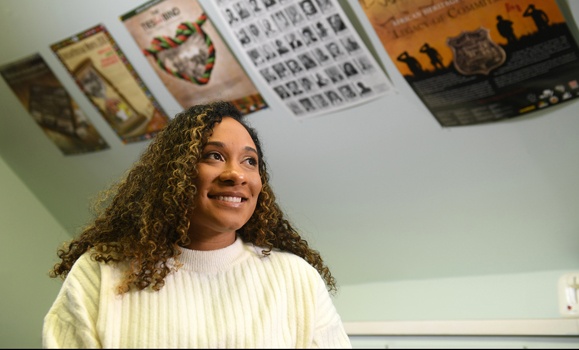 Monique Thomas, community outreach and transition-to-university coordinator with Dal's Black Student Advising Centre, discusses the importance of Black representation, role models and community. Read more.
Featured News

Friday, February 12, 2021
Colin Conrad's research explores how the human brain interacts with technology, a line of inquiry that's helped inform his own approach to the digital classroom over the past year.

Monday, November 23, 2020
Student Sierra Sparks is Oxford-bound as Dalhousie's 92nd Rhodes Scholar, set to further her studies in biomedical engineering while continuing to be a role model, community builder and inspiration to her peers.

Thursday, January 28, 2021
Ana-Maria Garniceanu, a Dal double-major in Biochemistry and French, was recently recognized with an Excellence Prize and as winner of an Atlantic inter-university essay competition by Alliance Française Halifax.