Student Life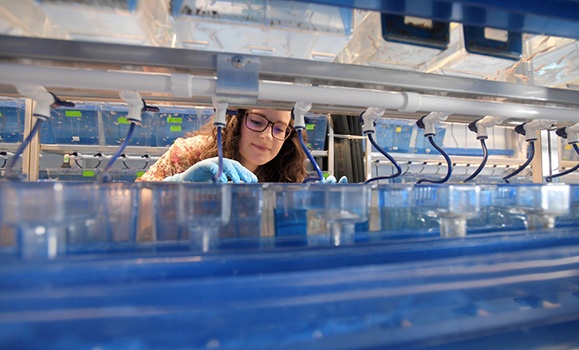 Students in one Dal lab are learning from one another, across disciplines, as they try and better understand childhood cancers with the aid of an unlikely accomplice: the tropical zebrafish. Read more.
Featured News

Plant Sciences student Cheyenne MacDonald, a member of the Sipekne'katik band in Indian Brook, has a passion for traveling and learning from other cultures. But her biggest dream is to start a business using traditional knowledge from her own.

As part of a mandatory first-year class focused on design skills, a team of Dal students got a unique hands-on learning experience working on improvements to the special throwing chair of Cape Breton-born Paralympian Pamela LeJean.

Dal student team prevails at the first-ever global World's Challenge Challenge competition, winning $30,000 to help develop their pilot project to provide prosthetic limbs to people in developing countries.