Sports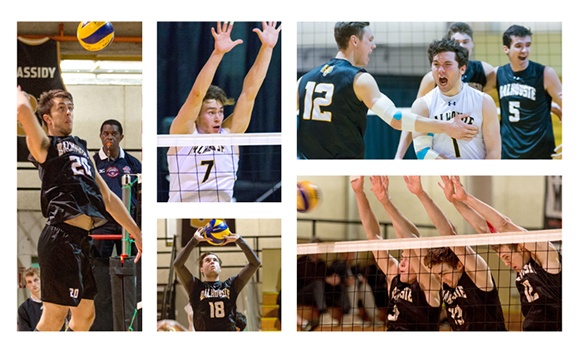 It has been a season of ups and downs for the men's volleyball team but they are set to peak at the most important time of the year.
Featured News

Monday, February 19, 2018
Emma Ciprick (volleyball) and Sven Stammberger (basketball) are this week's MUSCLE MLK Tigers Athletes of the Week.

Monday, February 19, 2018
As the regular season winds down for volleyball and basketball, both hockey teams' seasons came to an end.

Thursday, February 15, 2018
The Dalhousie chapter of the Student-Athlete Mental Health Initiative (SAMHI) is continuing the conversation about mental health.