Sports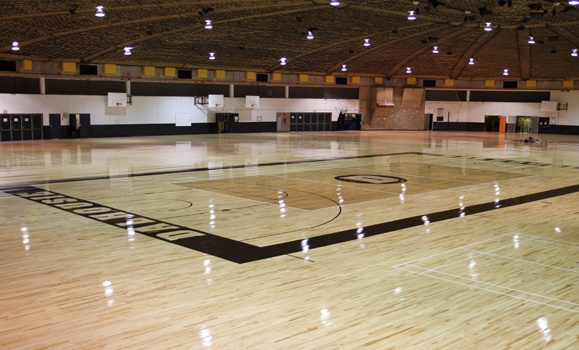 The Dalplex fieldhouse re-opened earlier this week with a brand new, 49,000-square-foot floor — an improvement that's, really, a whole new ball game. Read more.
Featured News

More than 2,900 youth descended on Dalhousie's Wickwire Field this past Saturday for the 2018 NFL PLAY 60 Rising Star Combine.

The Nova Scotia Sport Hall of Fame has announced the 2018 class of inductees and three former/current Tigers will be joining the hallowed hall: current coaches Anna Stammberger and Rick Plato, as well as women's soccer alum Mary-Beth Bowie.

Volleyball player Karen (Fraser) Moore and swimmer Chris Stewart are the newest members of the Dalhousie Sport Hall of Fame, inducted at a ceremony last week featuring Belong Forum speaker and honorary degree recipient Mark Tewksbury.