News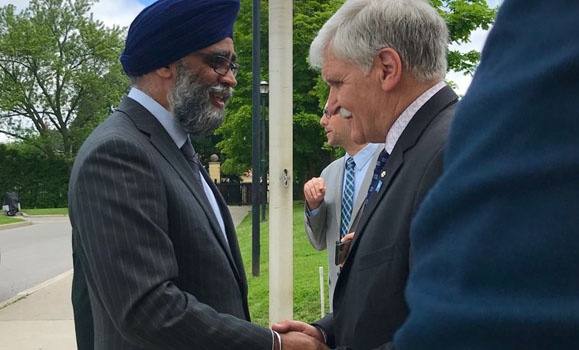 The Government of Canada is investing in the Dal-hosted Roméo Dallaire Child Soldiers Initiative — a partnership set to help the Canadian Armed Forces better prevent the recruitment and use of child soldiers around the world. Read more.
Featured News

As he concludes five years as chair of Dal's Board of Governors, Larry Stordy looks back on what he learned about Dalhousie — and shares his excitement about what's next for the university.

Interim President Peter MacKinnon and Provost Teri Balser welcomed members of the Dal community Monday morning for a discussion about successes under the university's most recent Strategic Direction and a look towards planning for Dal's future.
At the final Board of Governors meeting of 2018-19, the Board appointed Provost Teri Balser as interim president until Deep Saini's arrival in January, reviewed the financial report from the previous fiscal year and approved the 2019-20 operating budget.