News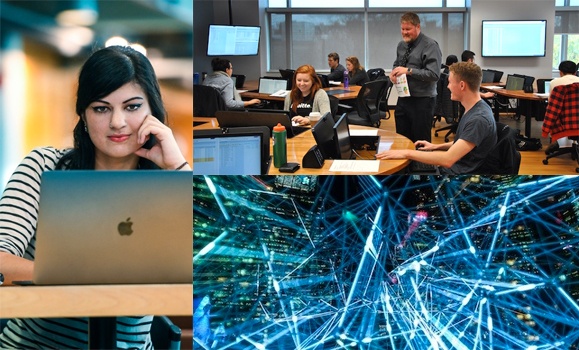 The future is digital — and Dalhousie's Digital Strategy is set to help the university navigate the constantly changing currents of that digital future. Learn more about what the new strategy is going to mean for everyone who works and studies at Dalhousie. Read more.
Featured News

Tuesday, November 30, 2021
Dal-based Child and Youth Refugee Research Coalition airs a brand-new segment of The Refuge monthly, bringing young refugees, academics and community partners together to discuss key aspects of the refugee resettlement experience.

Friday, November 26, 2021
Dal researchers were named winners in three major categories at the 2021 Discovery Awards, Atlantic Canada's most prestigious science recognition event, while Dr. Noni MacDonald was celebrated as this year's inductee to the Discovery Centre's Science Hall of Fame.

Tuesday, October 26, 2021
With dozens of recommendations, Dalhousie's updated African Nova Scotian strategy offers the university's most robust approach ever to increasing support for ANS students, staff and faculty.