Dal 200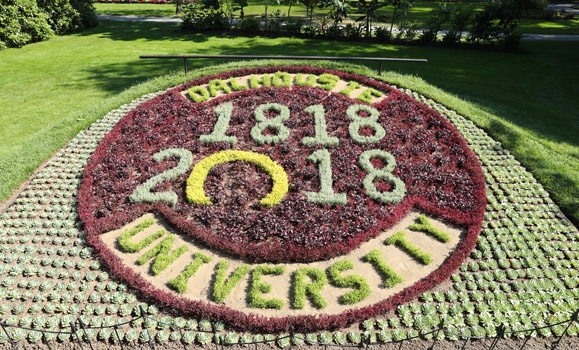 Dal's spirit of celebration can be found across Halifax and Truro this summer. Don't miss the Dal 200 decorative installations at the Halifax Public Gardens, on the MacKay Bridge and in the Ag Campus Alumni Gardens. Read more.
Featured News

Wednesday, August 8, 2018
The Honourable Murray Sinclair will be the first speaker in the fall portion of Dal 200's "Year of Belonging." Learn more about the first Aboriginal judge appointed in Manitoba and chairman of the Truth and Reconciliation Commission of Canada, who will share his unique perspectives on diversity and inclusion with the Dal community on Wednesday, September 5.
The theme of this year's Canada Day parade in Bible Hill was Dal's 200th anniversary — so it was only fitting that Ag Campus Dean and Principal David Gray was honorary parade marshall with Rocky and the Tiger as special guests.

Wednesday, April 18, 2018
There's plenty more in store for Dal's bicentennial year, including forums with U.S. civil rights legend Angela Y. Davis and Olympic gold medalist Mark Tewksbury, a battle of the wits between some of today's top ocean and space experts, and an alumni-focused cross-Canada bus tour.