Dal 200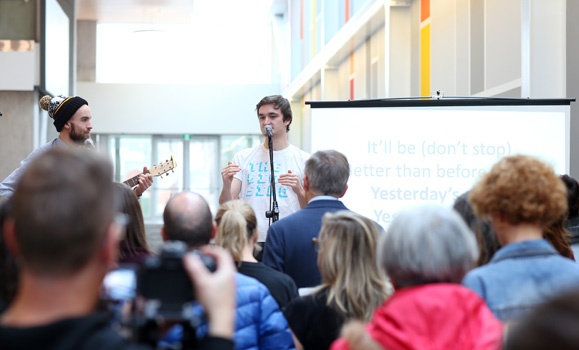 Dal 200 wrapped up with a singalong spectacular last week, as attendees at the final bicentennial event of the year looked back on some of the 200th anniversary's many special moments and ahead to its legacy. Read more.
Featured News

Friday, December 14, 2018
Dal's 200th anniversary celebrations dug deep into the university's history and brought forth a number of new initiatives that point to an even brighter third century to come.
Friday, December 14, 2018
A milestone as exciting as a 200th anniversary naturally lends itself to thinking big. That's just what Dal has done during its bicentennial year, creating a legacy as the university enters its third century.

Thursday, December 6, 2018
What does it mean to truly belong? Highlights from Dal 200's Belong Forum series, which included such world-leading thinkers as Angela Davis and Temple Grandin.