Alumni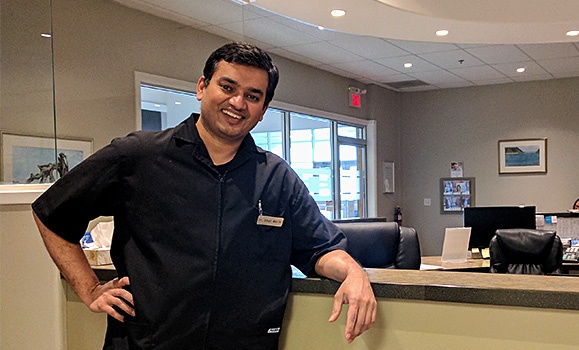 Omer Malhi left Pakistan in 2012 and began practising as a dentist in St. John's, Newfoundland in 2016. His journey — and arrival — is the happy result of equal measures of planning and serendipity. There were also surprises and lessons to pass on to this year's graduating class. Read more.
Featured News
We spoke to several young Dal alumni about their experiences — at and after Dalhousie — and what advice they'd offer to the more than 4,000 graduates crossing the stage at Convocation this year.
Thursday, December 8, 2016
Five Dalhousie graduates are among the Women's Executive Network's 2016 list of Canada's Most Powerful Women.

Friday, February 10, 2017
Nine Dalhousie alumni, including a current faculty member and a medical resident, are among the 72 individuals selected as finalists to join Canada's astronaut corps.