Academic ResLife Learning Communities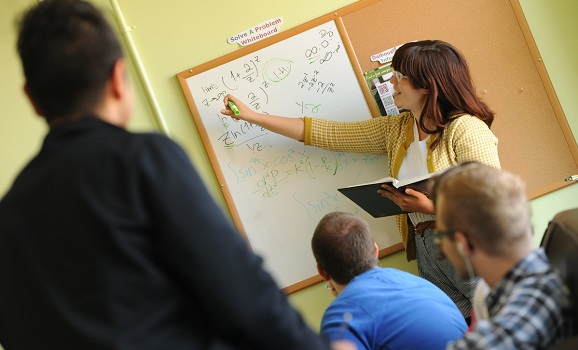 Our Academic RLLCs allow you to live with others in your field of study and benefit from an immediate sense of community and academic support. Each one organizes activities ranging from improv nights and pottery classes to DIY science experiments.
Engineering
Howe Hall (Second and Third Floor Bronson, First Year)
These RLLCs offer plenty of opportunities for group study, and support from other Engineering students. The tight-knit community has been known to host fun competitions such as designing integrally sound Popsicle stick bridges, building catapults, and experimenting with molecular gastronomy.
Medical Sciences
Howe Hall (Ground Floor, Bronson House)
This RLLC is an insider's guide to success in the Medical Sciences program. You're connected with faculty members, academic resources, and a community to help you succeed academically. These connections will help prepare you for professional programs and provide you with opportunities to explore various career choices.
Ocean Sciences
Howe Hall (Ground Floor, Smith House)
The Ocean Science RLLC is for anyone who has an academic interest in the Ocean. This includes, but is not limited to, those excited to study Marine Biology or Oceanography. Members of this community will have the opportunity to engage with the exciting field of ocean science within and outside of Dalhousie. Potential programming includes meeting faculty, facility tours (such as Dalhousie's Aquatron), guidance from upper year ocean science students, and exploring the institutions and groups on the frontier of ocean science in Dalhousie and Halifax. Make connections, share your marine passion, and explore this exciting area of science with your school of ocean science enthusiasts.
Please indicate on your Residence Application if you are interested in living in one of these Academic ResLife Learning Communities.