Global Connections: Pre‑arrival videos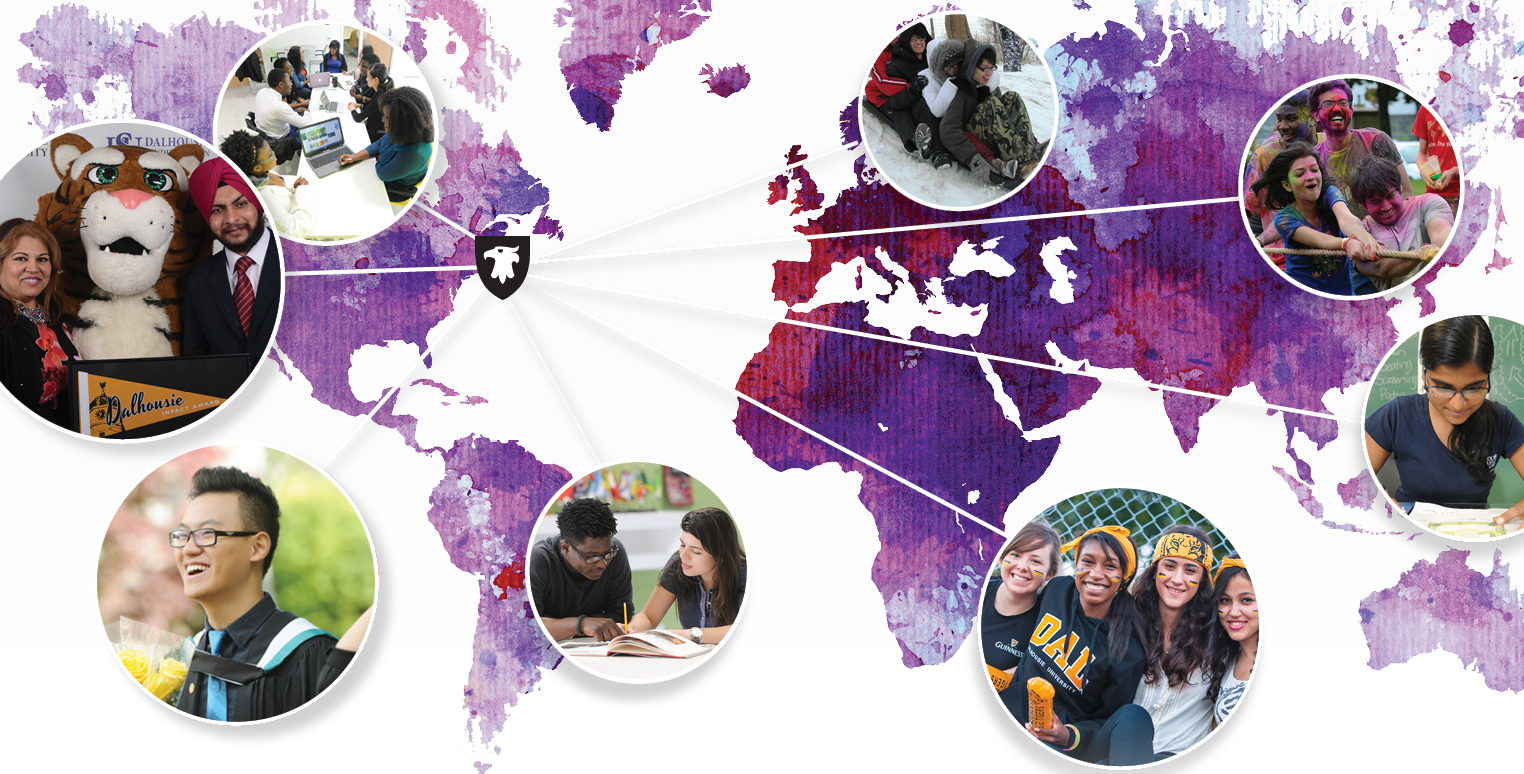 Global Connections (GC), provides a format for you to become familiar with Dalhousie, Halifax and Canada before you arrive. GC is a series of four, 30-40 minute live stream videos. 
Current Dalhousie students called Welcome Ambassadors will provide advice and answer new student questions on everything from life in Halifax (weather, making friends, where to eat) to what to expect at Dalhousie (classes, school clubs, etc). Special guests will answer questions on visas, academic support, and more. You can also ask questions live in our live message chat.
How to access Global Connections
Step 1: Subscribe to the Dal Student Life YouTube channel
Step 2: Check your timezone
To make sure you don't miss the livestream, check your timezone in advance. The livestream will begin at 9:00 am ADT -0300 UTC. Here are some timezone comparisons:
| | |
| --- | --- |
| Beijing, China | 10:00pm (GMT+8) |
| New Delhi, India | 5:30pm (GMT+5:30) |
| London, United Kingdom | 5:00am (GMT+1) |
| Dubai, United Arab Emirates | 4:00pm (GMT+4) |
| United States Eastern | 8:00am (EDT) |
WEBINAR DATES & TOPICS
VISA & PERMIT INFO
Aired on Saturday, June 2, 2018.
LIVING IN HALIFAX
Will air on Saturday, July 14, 2018 at 9am (ADT) -0300 UTC
HOUSING & ARRIVAL INFO
Aired on Saturday, June 23, 2018
STUDENT LIFE AT DALHOUSIE
Will air on Saturday, July 28, 2018 at 9am (ADT) -0300 UTC

Name: Yang Liu-Chiao 
Nationality: China
Languages Spoken: English, Mandarin and French
Faculty: Management

My perfect DAL day would be: Taking a 15-minute walk to Dal and having a little chat with my friends before early morning class gets started at the Mona Campbell Building.  After the class, I go grab a Berry Blast Smoothie at Pete's and head for my French class at the McCain building. Afterwards I meet up with a couple of friends at the SUB for lunch and head to math class at Ondaatje. Hopefully my where my best friends are waiting and saving me a seat! In the afternoon I would study at Killam Library and at 5:30pm, my friends and I meet up with other international students at International Centre to have dinner. Together we would share interesting photos or something fun about the day.

 

Name: Lexi (Alexandra) Kuo
Nationality: Canada
Languages Spoken: English and Mandarin
Faculty: Arts and Social Sciences

My perfect DAL day would be: I begin with a coffee and today's newspaper in the Killam Atrium. I love doing crosswords. I might also meet up with a friend at the SUB. There are lots of couches for comfy seating and large windows. It's a very relaxing atmosphere. My day would probably end with some studying at my favorite spot, Wallace McCain. I like it to be very quiet when I study, and at the Wallace Mccain, I can book a room all to myself.

 

Name: Michelle Lincoln
Nationality: Canada
Languages Spoken: English, French, Spanish
Faculty: Health Professions

My perfect DAL day would be: I would start off with a short meditation in the Quiet Room in the LeMarchant Building. After that, I would probably do some studying in the LeMarchant Place Atrium before meeting up with my friends for class. The LeMarchant Atirum is a great study spot; it has lots of desks, outlets, and windows! I would end the day by grabbing a smoothie at Pete's and hanging out with my friends in one of the quads.