Peer Support ‑ Stay Connected
COVID-19 UPDATE: Peer Support drop-in hours cancelled for fall term
Due to the Covid-19 pandemic and in order to follow public health guidelines, in-person Peer Support services have been suspended for the Fall semester. An update on winter services will come later this fall.
If you are looking for one-on-one support, please book a same-day counselling appointment with the Student Health & Wellness Centre. You can book an appointment online or by calling 902-494-2171.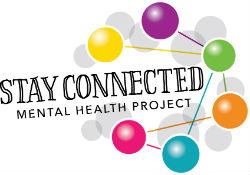 Through the Stay Connected Mental Health Project, Dalhousie and King's both have two on-campus peer support workers who provide free, non-judgmental, confidential, and safe mental health support to students.
Stay Connected Mental Health Peer Support workers are supervised by Dalhousie Student Health and Wellness and King's Dean of Students and have received 16 hours of training adapted from the Nova Scotia Certified Peer Support Specialist Program and other training programs from across Canada. They also have their own personal experiences with mental health, allowing them to identify, relate to, and support students on a peer-to-peer level.
Follow Dalhousie Peer Support on Instagram! 
Current services
Stay Connected Mental Health Peer Support will continue to focus on supporting students' mental health on campus but have now moved online. For the fall 2020 semester, the Stay Connect Peer Support program will focus on providing workshops and educational opportunities for the Dal community. To find more about what Peer Support is up to, check out their Instagram or send them an email.