Peer Support ‑ Stay Connected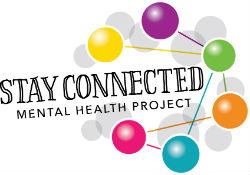 Through the Stay Connected Mental Health Project, Dalhousie and King's both have two on-campus peer support workers who provide free, non-judgmental, confidential, and safe mental health support to students.
Supervised by Dalhousie's Director of Counselling and King's Dean of Students, the peer support workers have recieved 16 hours of training adapted from the Nova Scotia Certified Peer Support Specialist Program and other training programs from across Canada. They also have their own personal experiences with mental health, allowing them to identify, relate to, and support students on a peer-to-peer level. 
A few conversation starters: 
How did you get involved with the Stay Connected Mental Health Project? 
How do you practice self-care? 
How do you manage assignment and exam stress? 
How do you balance school and your social life?
What is your top study tip?  
If you had to write a letter to yourself in first year, what advice would you give?
Drop-in hours for Fall/Winter 2019-20 
Monday-Thursday: 12-2pm 
Wellness Room, Student's Union Building