TAO Self‑Help
Manage your own emotional well-being without the help of a counselor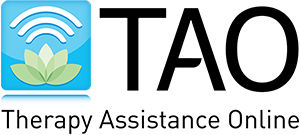 Offerd through HealthyMindsNS, TAO Self-Help is an online mental health library with interactive modules to help you understand and manage how you feel, think and act. You choose the modules you believe will help you feel well and live the life you choose.
Students are able to create a personalized account for TAO using their student email address. 
What can TAO Self-Help assist me with?
Materials in TAO Self-Help can help with stress, anxiety, relationship problems, anger management, problem solving, communications and evaluating your alcohol and drug use.
How do I use TAO Self-Help ? 
TAO Self-Help can be used as individual modules for focused problems like problem solving or communications or can be used as sets of modules for more in-depth help with a problem area. The courses within TAO consist of highly engaging educational sessions, typically completed over 6-9 weeks, with interactive activities to help you learn strategies and skills.