What will I learn?
Russian Studies provides instruction at the undergraduate level, combining the latest in technology with a traditionally intensive, comprehensive, and personalized approach to learning Russian language, culture, history and literature. Small class sizes create the congenial atmosphere of a close-knit community.
Study abroad opportunities
The Russian Program Abroad (the oldest and the first one of its kind in Canada) is a special inter-disciplinary program of instruction, which allows students to undertake intensive study of the Russian language, both here in Canada and in Russia at St. Petersburg University for a semester.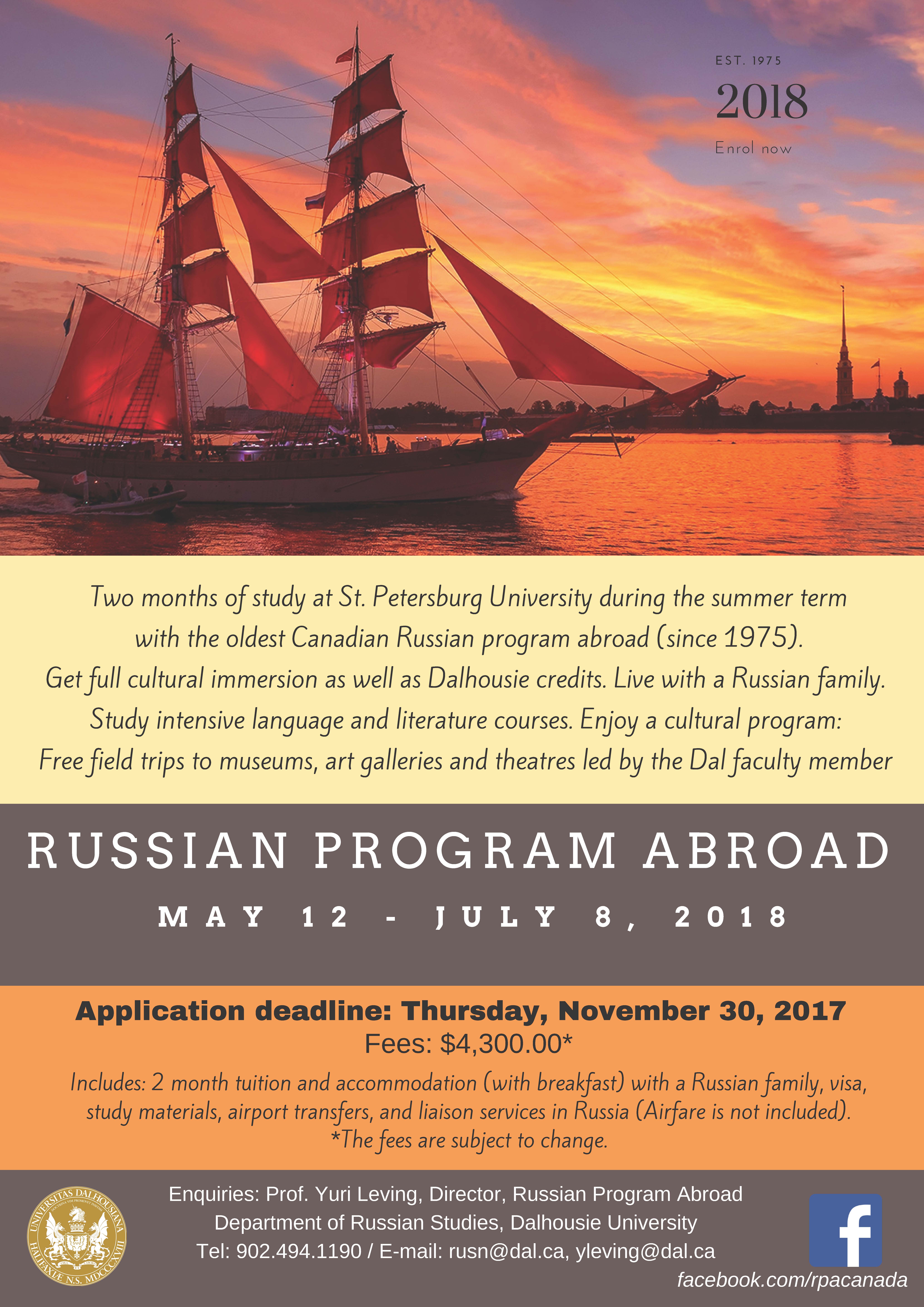 RPA Petersburg 2017
Starting in 2014, we have also added the option to study for three weeks in the beautiful medieval town of Tallinn, the capital of Estonia.