What can I do with this degree?
The world is your oyster

A degree in Management offers a broad range of career opportunities. You'll learn practical skills that will prepare you for a successful career.
Where will I find employment after graduation?

Management graduates are sought by employers across a variety of sectors. A global economy is creating a strong demand for managers at all levels who can do more than just manage. Recent Dalhousie graduates have moved into careers as managers, educators and program coordinators in fields from sports and entertainment to automotive and consumer health products.

Some career options you might consider:

Business owner

Environmental program manager
Environmental assessment coordinator
Government policy analyst
Economic development officer
Foreign service officer
Information manager
Management Career Services can help you with your job search
Extending your education outside the classroom, Management Career Services offers students a variety of interactive career development opportunities, including: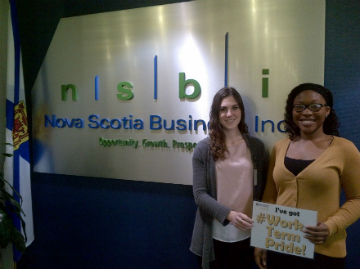 Choosing to participate in career development opportunities will increase your knowledge of the job market, develop your employable skills, and expand your network.
Engaged students have proven to be successful in securing promising employment opportunities.
Further your education
Often, an undergraduate degree becomes a stepping stone toward a graduate degree. While many Management graduates continue their studies in an MBA or Masters program, a Bachelor of Management degree offers you the flexibility to pursue graduate studies in a wide range of business, academic and professional fields.

Some graduate programs to consider:
MBA - Corporate Residency
Master of Environmental Studies
Master of Library and Information Studies
Master of Public Administration
Master of Resource and Environmental Management