What can I do with this degree?
Don't follow the leader–become one.

There's a lot that goes on behind the scenes of any business––financial decisions, marketing data, HR considerations. The range of career options you'll find in the world of business is truly impressive.

Our commerce graduates launch careers in the local, national and international world of business in a wide range of industries including financial and insurance services, energy and resources, information management, and marketing and communications. Potential career options include:
accountant
business manager
communications officer
financial professional
human resources manager
entrepreneur

marketing professional
project manager
Career options for Accounting majors
After earning your Bachelor of Commerce degree, you may decide to pursue a Chartered Professional Accountant (CPA) designation. Having this designation will ensure you have acquired all the competencies that the marketplace demands and will also start you out at a higher salary.

Accounting majors can also work in a number of areas for government, not-for-profit organizations, and other corporate or entrepreneurial areas as:
budget analysts
financial consultants
management consultants
system professionals
Career options for Managing People and Organizations majors
Graduates who major in Managing People and Organizations may choose to start their own small businesses, become sales representatives, manage retail and/or wholesale establishments or choose from various fields in marketing. Graduates working in the field of human resources are eligilbe to pursue a Canadian Human Resources Professional designatation through the Canadian Council of Human Resources Associations (CCHRA).
Potential career paths for Managing People and Organizations majors include:

account executive
business manager
communications officer
insurance agent
property manager
purchasing agent
quality control auditor
sales representative
Career options for Entrepreneurship majors
Perhaps you have an idea for a new product or you'd like to start your own business. Companies also value employees who can think entrepreneurially to start up a new division or move a product into a new market. A major in Entrepreneurship prepares you for a variety of career opportunities, such as:
economic developer
executive coach
franchiser/franchisee
small business development specialist
small business executive
venture capitalist
Career options for Finance majors
A major in finance can lead to a multitude of careers paths that are both satisfying and lucrative. Below are some fields you may consider.
commercial banking
corporate finance

financial planning

insurance

investment banking
money management
financial analyst

real estate

Career options for International Business majors
In business, many opportunities exist in other countries and cultures. That's why employers seek well-trained individuals who have the skills necessary to transverse our borders. Potential career options include:
business strategy consultant
finance advisor
foreign market analyst
international trader
management consultant
stock analyst
Career options for Supply Chain and Logistics Management majors
Supply Chain and Logistics Management involves planning, delivering, and controlling the flow of physical goods to point of sale in the most effective and cost-efficient manner. Logistics has come to be regarded as a key determinant of business competitiveness. Major transportation carriers, manufacturers, wholesalers, and retailers all employ logistics specialists. Career options inlude:

supply chain manager
logistics analyst
supply and transportation manager
supply chain consultant
operations and logistical coordinator
Career options for Marketing Management majors
Today's careers offer Marketing Management majors an opportunity to work in a wide variety of exciting industries including: entertainment, fashion, advertising/public relations, market research firms, pharmaceutical companies, publishers, real estate development companies, healthcare, travel, retail and many others. Entry-level, marketing positions can lead to marketing management positions, such as:
advertising manager
brand manager

marketing research manager
public relations specialist
purchasing agent
sales manager
sales promotion director

Management Career Services can help you with your job search
Extending your education outside the classroom, Management Career Services offers students a variety of interactive career development opportunities, including: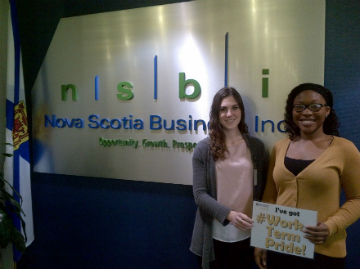 Choosing to participate in career development opportunities will increase your knowledge of the job market, develop your employable skills, and expand your network.
Engaged students have proven to be successful in securing promising employment opportunities.
Further your education
Our Bachelor of Commerce Co-op degree provides you with a strong foundation in a wide range of business fields, as reflected in the various major options. Having both an undergraduate and a postgraduate degree will give you a competitive edge in a global workforce.
Masters programs
As a BComm graduate, you may consider post-graduate master's programs, such as:
Master of Commerce
Master of Finance

Master of Accounting

Master in Business Administration (MBA - Corporate Residency)
Master of Public Administration
Master of Science in Marketing
Accounting designations
Our Bachelor of Commerce Co-op degree is recognized by CPA Canada where our graduates can pursue their Chartered Professional Accountant (CPA) designation.
Professional certifications
Graduates also commonly pursue professional certifications, such as:
Chartered Financial Analyst (CFA)
Canadian Investment Manager (CIM)
Project Management Professional (PMP)
Canadian Securities Course (CSC)