Medical Humanities ‑ HEALS
Connecting the arts with healing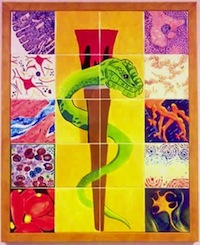 Dalhousie Medical School's Humanities Program endeavours, in the words of Professor Emeritus T.J. Murray, "to foster the humanities in the medical school and to fully incorporate [it] within the fabric of the medical school curriculum, clinical teaching and the lives of the students and faculty."
Dalhousie's Mecical Humanities HEALS Program represents Healing and Education through the Arts & Life-Skills.The HEALS program was established over 20 years ago, with the understanding that the arts can make a huge difference in the lives of the very ill - and that the arts can contribute to improving their care and even their recovery.

Core sections of the HEALS program include the following:

Visual arts (drawing, sculpture, pottery, painting, film)
Performing arts (music, theatre, dance)
Creative writing (narrative reflections, story-telling, poetry, and literature)
Life skills (reflective practice and aspects of self-care)
Participants in the program link with spirituality and bio-ethics through resources and experts in these areas. HEALS supports the use of the arts to enhance learning and as a way to relax, reflect, rejuvenate.
Check out our events in each of these areas. We are very interested in finding ways to connect with others in various health-related and rich artistic communities.
The tile collage above was created by the Medical Student Group in 2010.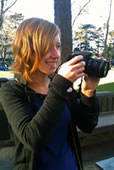 Alison Martin has been one of a couple of student reps for Art in Medicine, one of the visual arts programs offered through HEALS. Though she originally set out to be a graphic artist, Alison was swayed into doing a science undergrad and completed an honours in Neuroscience at Dalhousie. Her passion is design, and she has worked as a freelance artist - and she managed to squeeze in a couple of courses at NSCAD while completing her undergrad at Dal. She also has a website called sketchymedicine.com, where you can find a range of illustrations Alison does as study aids for medical courses.
"You definitely don't have to be an artist to created wonderful art!"