Siobhan Shears
MPA '12
Current location
Edmonton, AB
Degree
Bachelor of Science, Dalhousie University
Master of Public Administration, Dalhousie University
Current employment
Analyst, Alberta Agriculture and Rural Development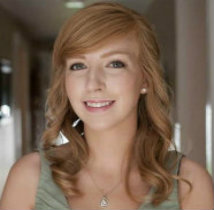 Background and education
A love of science, and my hometown of Halifax, first drew me to Dalhousie. I enrolled in Dal's highly acclaimed science program in 2006 and completed a Bachelor of Science in Biology in 2010. Following in the footsteps of my mom, I knew I wanted to work in government, but had no idea where to start. I researched the options online and decided that the MPA program would give me the mix of theoretical and practical experience I needed to succeed. The award-winning faculty, small class sizes, and high post-graduate employment trends convinced me that Dalhousie was the right choice.
What skills did Dal help you develop?
My science degree really honed my research and critical analysis skills, which were invaluable while completing my MPA and during the course of my internship. My current role is in corporate services, with responsibilities including business planning, annual reporting, enterprise risk management, and evaluation. I am also involved in the Government of Alberta's Results-based Budgeting initiative, where successful execution of my responsibilities depends heavily on my knowledge of evaluation, relationship management, and writing—skills that I developed and honed during the MPA program. 
Any advice for future MPA students?
A science degree is the perfect undergraduate degree for success in the MPA. Our strength in critical thinking, research, and quantitative analysis serves us well, and all levels of government are keen to hire people with science backgrounds. Since the government is involved in so many different lines of work, there are plenty of opportunities to pursue your individual passions within the civil service. The sentiment is cliché, but being a civil servant really allows you to make a difference in your community and affect meaningful change. Now is a great time to be a young civil servant, because the opportunities to succeed are plentiful!
Last words
I am so fortunate to have just started my career and already be in a position where I am excited every day to go to work. I credit the Dalhousie MPA program with preparing me for success and helping me to identify my interests early so that I could secure a position that I love. The flexibility of being able to customize your courses in the second year of the program truly allows you to focus on your individual interests, skills and abilities.