Rachel Thibeault
Spring 2021 Honorary Degree Recipient
Doctor of Laws (honoris causa)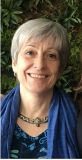 A nationally and internationally recognized community developer, humanitarian, activist, justice-seeker and scholar, Dr. Rachel Thibeault has expanded the boundaries of occupational health — a field she has said she chose because it blends science and humanism, intellectual rigour and compassion. She describes her work as grounded in serving, not helping, because "in helping we see weakness, while in serving we see wholeness. We don't fix people," she says, "we simply find a way to meaning, balance and justice."
Dr. Thibeault makes her boundary-expanding approach sound obvious: work with individuals and communities to discover what would allow them to be included, supported and engaged in life and work that is sustainable and meaningful to them. It is an approach she has put into practice in Canada and abroad — with Inuit leaders seeking to improve mental health and elder care services in remote communities; in small business development initiatives using a microcredit approach in working with Canadian soldiers with PTSD; and in programs in Sierra Leone built around using gardening and cooking to enable healing between child soldiers and victims. It has included lending her expertise to Dalhousie Faculty of Health research teams studying peer support with the Transitional Health Clinic, Refugee Clinic and Laing House, and working with Disability International on projects involving people with AIDS in Zambia and leprosy in Ethiopia. In all cases, her inspirational leadership and work recognizes the importance of engaging in the activities of everyday life, and focusing on what she calls the "occupational gifts"—those meaningful activities that foster resilience, hope and belonging in challenging situations.
Dr. Thibeault embarked on her career at Université Laval, graduating with a Bachelor of Science in Occupational Therapy in 1979. She went on to complete her Master of Science in Psychology at Acadia in 1986, her PhD in Community Psychology at Université de Montréal in 1991, and then pursued postdoctoral work at the University of Southern California and Aarhus Universitet in Denmark. During those years, she also worked as an occupational therapist in Ontario, Nova Scotia, and the Northwest Territories, before joining the University of Ottawa's School of Rehabilitation Sciences in 1992, where she is now a Full Professor in the Occupational Therapy Program. She has been recognized for her teaching excellence by the university and the Ottawa Centre for Research and Innovation. 
In 2008, she was named an official member of the United Nations International Association of Millennium Development Goals Trainers, an organization comprised of world leaders and experts. In 2012, she was awarded the Order of Canada for her humanitarian efforts, a Lifetime Achievement Award from the Canadian Society of International Health in 2015, and the Townsend Fellowship in Occupation and Safety at Dalhousie in 2016. She is the recipient of a Queen Elizabeth II Diamond Jubilee Medal, and an honorary degree from the University of British Columbia.