Doors Open
Dal is laying out the welcome mat, again!

A proud member of the Halifax community, we're pleased to participate in Doors Open Halifax for the fifth consecutive year.
On June 3 and 4, 2017 from 10 a.m. to 4 p.m., we invite you to explore Dalhousie University's Steele Ocean Sciences Building – home to world-class scientists and talented students working to better understand our mysterious and complex global ocean.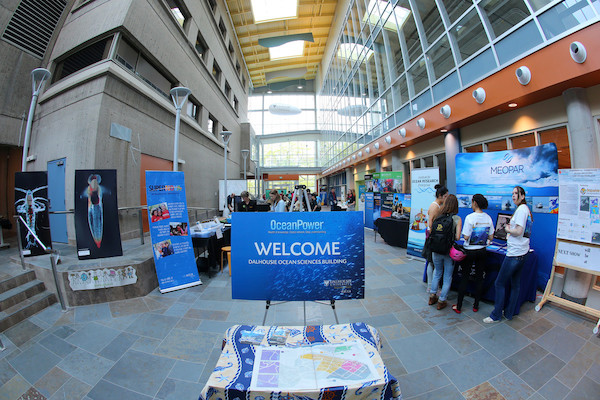 Steele Ocean Sciences Building
1355 Oxford Street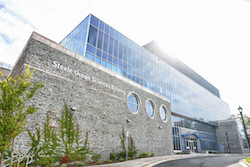 The global ocean is massive, making it a challenge to study. No one group can do it alone. Residents of this building – namely, the CERC.OCEAN research group, Ocean Frontier Institute, Ocean Tracking Network, Marine Environmental Observation Prediction and Response Network (MEOPAR) and the Aquatron Laboratory – will demonstrate how they join forces with scientific groups around the world and work together to better understand the ocean and how it's changing over time.
You'll enjoy hands-on ocean-themed activities while talking with Halifax scientists and students who are tracking marine life through the ocean, working to make marine transportation safer, and studying how changes in the Northwest Atlantic waters just off our coast can impact the whole planet's climate system.
Follow us online for updates on what's to come:
@DalScience and @DalNews on Twitter
@DalScience on Instagram
When you're here, join the conversation online by tagging your Dal experience with the hashtags #DoorsOpenDal and #DoorsOpenHFX.
We're thrilled to welcome the Halifax community into the Steele Ocean Sciences Building again and thank all our visitors for their passion, curiosity and support. Make sure to visit our campus again during next year's Doors Open Halifax event. Dal is turning 200 years old in 2018 and we can't wait to celebrate with you!
Parking
Non-reserved parking spots in Dal-owned lots are free on weekends. Check out Dal's campus parking map for lots near the Steele Ocean Sciences Building and plan your Doors Open Halifax route from there.