Boots 'n' Blooms
Friday, June 19, 2015
Registration has closed
 
This will be a great day of gardening, teamwork and beautifying the Studley campus! Agricultural Campus started this great event a couple of years ago and this will be the second year we are bringing it to Halifax.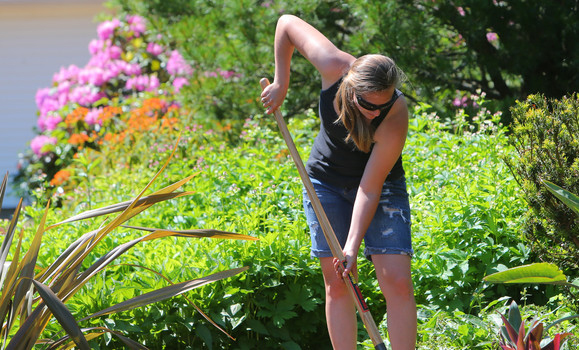 More than 80 Dalhousie faculty, staff and students participated last year in various gardening activities in the quad in front of the Henry Hicks Building.
Our great gardening staff will pass on gardening tips and will lead you in activities like:
pruning shrubs or vines
planting annuals
edging beds or walks
weeding
mulching a planting
adding plant labels
washing benches
other gardening/beautifying tasks
*Dalhousie staff, this is a "release time" event (you don't need to take time off to participate). Talk to your supervisor for more details.
Remember to wear your best rubber boots so you can compete for the Boots 'n' Blooms trophy (awarded for best individual and best team wellies).
Below is a tentative agenda.
9:30 a.m.
Sign in, team organization. Sign in point will be at the round paved spot on the quad's lawn near the Killam Library.  We will randomly assign teams to the various beds and activities.
 
10 am
 
Gardening activities
11 am
 
Wrap up of activities, handwashing
11:15 am
Best Boots judge competition and award door prizes
 
11:35 am to 12 noon
Light refreshments, opportunity to Ask an Expert your gardening questions